Image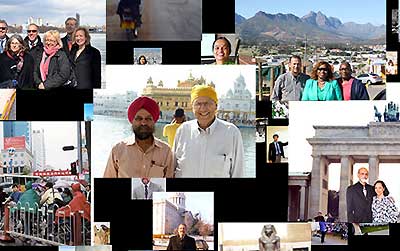 The Fulbright Global Scholar Award allows U.S. academics and professionals to engage in multi-country, trans-regional projects. As a truly worldwide award, U.S. scholars will be able to propose research or combined teaching/research activity in two to three countries with flexible schedule options; trips can be conducted within one academic year or spread over two consecutive years. For more information and examples on the grant schedule, please see below. 
Grant Schedule 
Image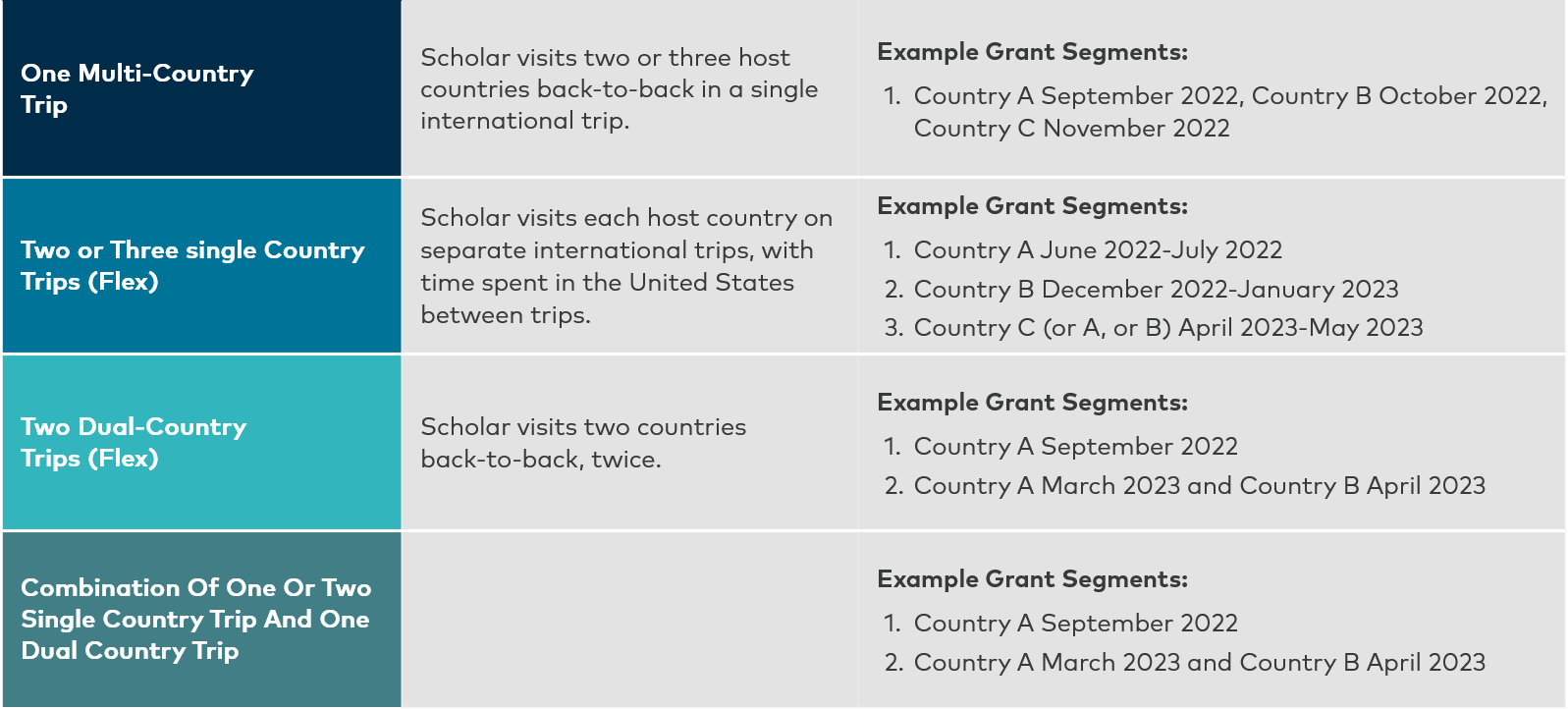 Applications are welcome from a wide range of scholars - early career, professor emeriti, independent scholars - and from all disciplines, including those with an interdisciplinary focus.
The Fulbright Scholar Program is designed to expand and strengthen the relationships between the people of the United States and citizens of the rest of the world. To support this mission, grantees will be asked to give public talks, mentor students and otherwise engage with the host country community, in addition to their primary research or teaching/research activity.
Award Description:
The competition for academic year 2023-24 is now open. Please register your interest at My Fulbright to receive the latest program updates and announcements.
Build your Application:
Find out how to submit a competitive application by joining one of our upcoming webinars or virtual advising sessions, viewing a previously recorded webinar, and browsing helpful resources:
Pre-Departure Orientation
For information on other Fulbright Scholar Programs, visit the opportunities page.
Grant Duration
Three to six months total with a minimum of one month spent in each host country, each visit. 
Contact:
Fulbright Global Scholar Award: GlobalAward@iie.org
For general questions about the Fulbright Scholar Program, visit our FAQs page.
Can I go to three countries in the same world region? 
For the Global Scholar Award, candidates must propose project activities that will take place in two to three countries in at least two different world regions. World regions are defined as Sub-Saharan Africa, East Asia and the Pacific, Europe-Eurasia, Middle East and North Africa, South and Central Asia, and Western Hemisphere. Global Scholar Award projects which include countries from only one world region will not be accepted. If you are interested in a project focused on only one world region, please be encouraged to apply to one of the following multi-country awards:
South and Central Asia Regional Research Program
Africa Regional Research Program
Middle East and North Africa Regional Research Program
ASEAN Research Program
Cross-Strait Studies Research Program
Fulbright-Carlos Rico Award for North American Studies
Fulbright-Schuman European Union Affairs Program
Fulbright-Schuman Innovation Award
What are the stipends for these awards? 
The monthly stipend rate for Global Scholar awards will vary by country, grant activity and academic/professional rank for teaching projects.  Please refer to the All Disciplines country award description for stipend amounts for each proposed host country. All Global Scholars will receive a minimum total monthly stipend of $3,500.  Dependent benefits are not available for Global Scholars.
Can I do different activities during each of my grant segments, i.e. teach in one country, do research in another country? 
Yes, you can propose different activity types in each country. However, applicants should explain how segments relate to/build on each other. All of the segments should be interrelated in some way. 
What is the language requirement for Global? 
Please confirm with each host institution the language of instruction for proposed teaching. For research grant activity, language fluency sufficient to complete the research project is required. For applicants without local language proficiency, feasibility of conducting research must be demonstrated in the project statement.
What is a Professional Project? 
For more information on Professional Projects, please click here.
Can for-profit organizations serve as hosts institutions?    
For-profit organizations may not serve as hosts. Appropriate hosts might include a non-profit organization, artist residency, studio collective, governmental agency, museum, professional association, cultural organization, K-12 institution, university, college, language institute, research institute, laboratory, think tank or foundation.
Can applicants propose projects that would involve visiting institutions for the purpose of starting study abroad relationships/MOUs for their home institution?  
No. Applicants who serve as international education professionals and senior higher education officials should consider applying for an International Education Administrator (IEA) seminar to fulfill these types of projects. We hope that MOUs and study abroad relationships are an outcome from a Fulbright grant, but this should not be the sole purpose of a grant. 
Do I need to propose specific dates for each country in my application?
Each proposed country segment should have a clearly defined grant start and end date (month and year), grant length, and number of Flex segments. Should you receive the Global Scholar Award, your grant duration in each host country will be based on your proposed grant length and country visit length which should total a minimum of three months and maximum of six months (at least one consecutive month in each host country is required). A proposed timeline should be included in the Award Details and within the Project Statement. Should you be selected and your grant start and end dates need to be adjusted, the Fulbright program will work with you and the relevant hosts to try to accommodate.
Meet the Global Scholars
Meet the Global Award Scholars
Fulbright Scholars represent a diverse and dynamic network of academics and professionals. Learn more about how they are actively working to foster mutual understanding between the United States and partner nations, sharing knowledge across communities and improving lives around the world.
2020-2021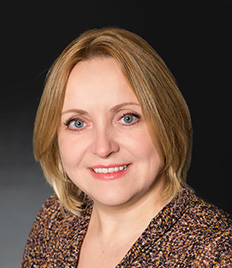 Dr. Yaroslava Babenchuk is leading a multi-faceted career combining her work as a higher education administrator at Suffolk County Community College with active engagement in Performing Arts management research and practice globally.
 
In recent years, Yaroslava's research/project work focused on developing new approaches to planning the design and construction of new Performing Arts facilities. As audiences change, technologies penetrate the art form and everyday life, and cities around the world focus more and more on developing spaces for their communities to engage, create, and be together there appeared a need to think in a more complex way about what the future Performing Arts facilities will be like. In an effort to address this question, Yaroslava over the last 4 years engaged into multiple conversations about the future of Performing Arts spaces with leading architecture firms (Zaha Hadid Architects, Foster + Partners, Diamond Schmitt, Henning Larsen Architects, to name a few), operators of recently designed and constructed Performing Arts facilities (HARPA (Iceland), Brooklyn Academy of Music, National Forum of Music (Poland), and more), organizations that provide various support and services to Performing Arts organizations (Arup, ISPA, Therme Art). Babenchuk will utilize the Fulbright Global Scholar award to continue and advance her work on this topic in Romania and Singapore.
Previosly, Dr.Babenchuk produced live shows internationally, worked for major Performing Arts festivals around the world (Golden Lion Festival (Ukraine), Avignon Festival (France), "Baltic House" International Theatre Festival (Russia), Sibiu International Theatre Festival (Romania)), led special projects at the International Renaissance Foundation (Ukraine) etc.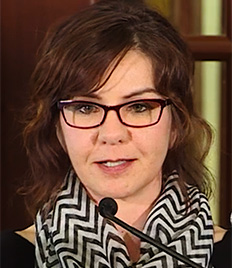 Betül Başaran is Professor of Religious Studies and Coordinator of the Women, Gender, and Sexuality Studies Program at St. Mary's College of Maryland. Her primary area of expertise is the social, economic and legal history of the Ottoman Empire during the 18th and 19th centuries. She is the author of Selim III, social control and policing in Istanbul at the end of the eighteenth century: between crisis and order (Brill, 2014) and has published a number of book chapters on the artisans and urban dynamics of Istanbul. Her Fulbright research is about the life and work of Princess Niloufer who belonged to the Ottoman dynasty and was condemned to life-long exile at the age of six after the collapse of the empire following World War I. Her life is a fascinating story of exile from Turkey to the French Riviera, followed by royal glamor in India as the daughter-in-law of Hyderabad's last independent ruler, where she evolved from foreign bride into a cultural ambassador dedicated to women's empowerment. Her transnational and cross-cultural journey presents a unique perspective to investigate the intertwined themes of international politics, religion, royalty, and Muslim women's agency during a turbulent period of major social and political transformations. For the project, Betül will conduct research in the UK and in India.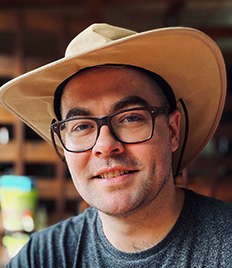 Dr. Matthew S. Bramble is a former NIH Fogarty Global Health Fellow, where he was based in the Democratic Republic of the Congo (DRC) and a Staff Scientist in the Dept. of Genetic Medicine Research at Children's National Medical Center in Washington D.C. Dr. Bramble earned a Ph.D. in Human Genetics from UCLA, where he was mentored by Eric Vilain, M.D, Ph.D. His background has predominately focused on genetic and epigenetic mechanism underlying sex differences in the mammalian brain, as well as genetic influences contributing to Differences of Sex Development (DSD). Lately, Dr. Bramble has spent most of his research efforts building genetic capacity within the DRC to expand user-friendly genetic diagnostic tools as well as techniques involved in basic molecular biology/genetics.  He plans to continue this line of work during his time in both South Africa and the Philippines during his Fulbright award period. In addition to building genetic capacity and collaborations in the DRC, he has also focused heavily on infectious disease research, as well as projects dealing with the mechanistic understanding of cassava induced neurotoxicity (Konzo).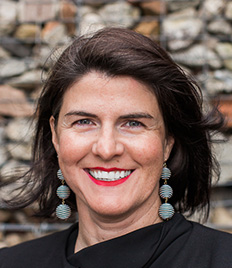 Nikki Dryden is a former Olympic swimmer, Commonwealth & Pan Am medalist and Olympic journalist. Today she is a human-rights and immigration attorney. Nikki is the Founder of Athlete Activist and Lex Athletica, on the Editorial Board of LawInSport and is also an athlete activist on campaigns for Human Rights Watch and Amnesty International. Nikki is an independent scholar who regularly writes, speaks and advises on the legal issues at the nexus of sport and human rights, including athlete rights, gender discrimination, sex abuse and corruption in sporting organizations. She has a BA in International Relations from Brown University and a J.D. from Brooklyn Law School and is being hosted for her Fulbright Global Research Scholarship at Sport Resolutions UK and the Sport Dispute Resolution Centre of Canada. Nikki will use her Fulbright to analyze how these two institutions are protecting athletes' rights in the sport dispute system and how their best practices can be used to create a global model sport dispute resolution process that can be effectively used to address athlete human rights issues in sport.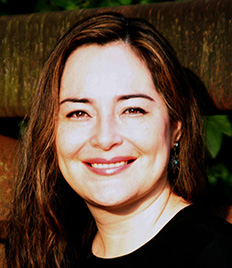 Home Institution: University of Nevada, Reno
 Host Countries: Mexico, Philippines
 Discipline: Literature
 Project Title: Dreaming Aloud: Reflections on Migrant Childhood
Since 9/11, U.S. self-narrating practices of undocumented subjects have changed profoundly. The research and writing of this Fulbright project will lead to the completion of two book chapters on activist autobiographies linked to the yet nascent DREAMer movement by Chicanx authors Reyna Grande and Alberto Ledesma, as well as Filipino American Jose Antonio Vargas. In Tijuana, I will collaborate with philosopher Sayak Valencia from el Colegio de la Frontera Norte to organize a virtual roundtable on "Decolonial Feminisms in the Time of Corona." In Quezon City, I will partner with the University of the Philippines Film Institute to consider cinematic undocuqueerness.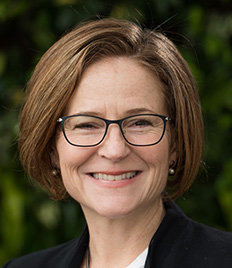 Mary E. Gallagher is the Amy and Alan Lowenstein Professor of Democracy, Democratization, and Human Rights Professor at the University of Michigan where she is also the director of the International Institute. She was the director of the Kenneth G. Lieberthal and Richard H. Rogel Center for Chinese Studies from 2008-2020. Professor Gallagher received her Ph.D. in politics in 2001 from Princeton University and her B.A. from Smith College in 1991.  Her research focuses on Chinese politics, US-China Relations, and Chinese state-society relations, especially labor politics and labor law.
 
Dr. Gallagher's most recent book is Authoritarian Legality in China: Law, Workers and the State, published by Cambridge University Press in 2017. She is also the author or editor of several other books, including Contagious Capitalism:  Globalization and the Politics of Labor in China (Princeton 2005), Chinese Justice: Civil Dispute Resolution in Contemporary China (Cambridge 2011), From Iron Rice Bowl to Informalization:  Markets, Workers, and the State in a Changing China (Cornell 2011), and Contemporary Chinese Politics: New Sources, Methods, and Field Strategies (Cambridge 2010). In addition to her academic research, Dr. Gallagher has consulted with governments, international organizations, and corporations on China's domestic politics, labor and workplace conditions, and urbanization policies.
 
Dr. Gallagher was a foreign student in China in the fall of 1989 at Nanjing University at the Duke-in-China Program. She taught at the Foreign Affairs College in Beijing from 1996-1997 as a member of the Princeton-in-Asia program.  In 2003-2004, she was a Fulbright Research Scholar at East China University of Politics and Law in Shanghai, China. In 2012-2013, she was a visiting professor at the Koguan School of Law at Shanghai Jiaotong University. In 2021-23, Dr. Gallagher will be a Fulbright Global Scholar on a new research project that examines how economic engagement with China has affected domestic public opinion toward globalization. This project involves research in the United States, Germany, South Korea, and Japan.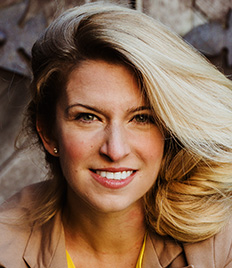 Diana Garvin
University of Oregon  
Italy and Brazil
Transnational Italian Studies
Brazilian Beans and Italian Machines: A Global Tale of Caffé Culture
 
"Brazilian Beans and Italian Machines" investigates the history of coffee culture across metropole, work site, and colony during the Fascist ventennio (1922-1945).  The project will analyze seasonal agricultural practices within a larger framework for botanical colonization to show how totalitarian politics impacted people, as well as the coffee trees they tended.  Coffee provides a novel framework of to connect interwar histories of Italy, Brazil, and East Africa that have previously been explored independently.  By untangling the interwar trade of beans and bodies across different world regions, this project brings to light an untold story of imperial aggression and caffeinated resistance.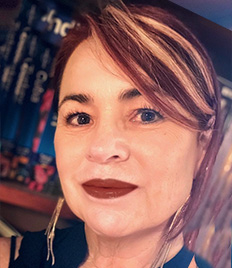 Sarah Gendron is Associate Professor of French and Cultural Studies at Marquette University in Milwaukee Wisconsin. Gendron is the author of Reading Repetition in the Work of Samuel Beckett, Jacques Derrida, and Gilles Deleuze (Peter Lang, 2008) and The Co-Opting of Education by Extremist Factions: Professing Hate (Routledge, 2020), two literary translations, and numerous scholarly focusing on cultural propaganda, genocide, and gender studies. Gendron is currently writing a book on gender-based violence in conflict settings. Titled Sub silentio, the book traces manifestations of sexual violence at the hands of security forces, the evolution of legal language proscribing sexual assault, and subsequent prosecution (or lack thereof). During the tenure of the fellowship, Gendron will conduct the on-site research for three case studies: the sexual assault during The Troubles in Northern Ireland, U.K, sexual violence within the military in the Irish Republic, and sexual abuse by the police in India.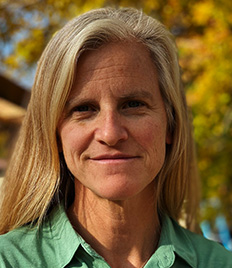 Julia Haggerty is Associate Professor of Geography in the Department of Earth Sciences at Montana State University, where she holds a joint appointment in the Montana Institute on Ecosystems. Haggerty teaches courses in human, economic and energy resource geography at MSU. She also leads the Resources & Communities Research Group in studying the ways rural communities respond to shifting economic and policy trajectories, especially as they involve natural resources. As a Fulbright Global Scholar, Haggerty will conduct a comparative analysis of rural land inequality politics and land market interventions in the United Kingdom (Scotland), New Zealand and Australia.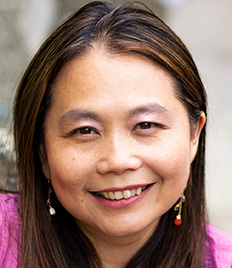 Roselyn Hsueh is an Associate Professor of Political Science at Temple University, where she codirects the Certificate in Political Economy. Her next book, How Nations Globalize: Sectoral Pathways to Development in China, India, and Russia, is under contract with Cambridge University Press. She is the author of China's Regulatory State: A New Strategy for Globalization (Cornell University Press, 2011), and scholarly articles and book chapters. BBC World News, The Economist, Foreign Affairs, National Public Radio, The Washington Post, and other media outlets have featured her research. She has testified in Congress in front of the U.S.-China Economic and Security Review Commission and consulted for The Center for Strategic and International Studies. Dr. Hsueh has served as a Global Order Visiting Scholar at the University of Pennsylvania and Residential Research Faculty Fellow at U.C. Berkeley, and lectured as a Visiting Professor at Tecnológico de Monterrey in Mexico. Prior to arriving at Temple, she held the Hayward R. Alker Postdoctoral Fellowship at the University of Southern California and conducted international fieldwork in China, Japan, and Taiwan as a Fulbright Scholar and David L. Boren National Security Fellow. She earned her B.A. and doctorate in Political Science from the University of California, Berkeley.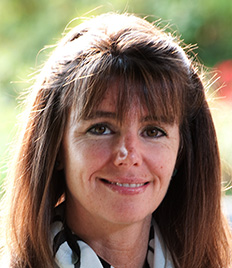 I currently live in Portland, Oregon and will be working in Belfast at Queen's University and in Ecuador at ACLAS for my Fulbright award. The title of my project is Interculturality and Internationalization: Building local and global partnerships. My aim is to research how governmental policies that mandate inclusive practices and global engagement are being designed and implemented. This will involve building and strengthening local and global partnerships, designing inclusive curriculum, and building shared knowledge through collaboration.
Dr. Farida Jalalzai, Associate Dean for Global Initiatives and Engagement, College of Liberal Arts and Human Sciences and Professor of Political Science.  Her research analyzes the role of gender in the political arena including women national leaders. Her books include: Shattered, Cracked and Firmly Intact: Women and the Executive Glass Ceiling Worldwide (Oxford University Press 2013) which offers a comprehensive analysis of women, gender, and national leadership positions; Women Presidents of Latin America: Beyond Family Ties? (Routledge 2016), a comparative analysis of women presidents in Latin America and Senhora Presidenta: Women's Empowerment and Disempowerment in Brazil: The Rise and Fall of President Dilma Rousseff, which examines the first female president of Brazil (with Pedro dos Santos, forthcoming 2021 Temple University Press). She has published dozens of peer reviewed journal articles and book chapters related to gender and politics worldwide.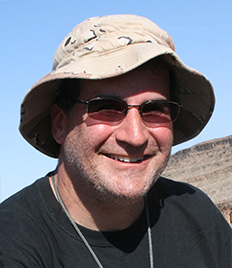 Alan Jay Kaufman is a Geobiologist at the University of Maryland who studies the co-evolution of life and environment.  Through field and laboratory studies of the stratigraphy, paleontology, and geochemistry of sedimentary rocks that accumulated across the most significant transitions in early Earth history, Kaufman's integrated research has shed light on:
The Great Oxidation Event (when atmospheric oxygen rose dramatically some 2.3 billion years ago) and its biological consequences;
The extremes of climatic and environmental change associated with episodic Snowball Earth ice ages at both ends of the Proterozoic Eon;
The Ediacaran Period evolution of macroscopic life in the aftermath of the greatest recorded perturbation of the carbon cycle;
And the Cambrian Explosion of Animals.  
Kaufman's research has carried him to far away places with strange sounding names, including Namibia, Siberia, and Australia where his Fulbright Global Scholar award will support his discovery of the earliest sea shells and their first appearance in the immediate aftermath of dramatic environmental changes in the world oceans over 570 million years ago.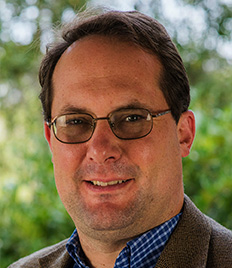 Eric Kurlander, PhD, is the William R. Kenan Jr. Professor of Modern European History at Stetson University. Kurlander earned his BA at Bowdoin College and his MA and PhD at Harvard University. He offers courses on Modern German, European, and World History and his current book project, which is the topic of his 2020-2021 Fulbright Global Scholar Award, is titled: Before the Final Solution: A Global History of the Nazi "Jewish Question". Kurlander's recent monograph, Hitler's Monsters: A Supernatural History of the Third Reich (Yale, 2017; paperback 2018), offers the first comprehensive study of the supernatural in Nazi Germany, illustrating how the Third Reich drew upon a wide variety of occult practices, esoteric sciences and pagan religious ideas to gain power, shape propaganda and policy, and pursue their dreams of racial utopia and empire. The book has been reviewed positively in the Washington Post, Times of London, and Der Spiegel, among many other periodicals, and has been translated into Italian, Polish, Czech, Croatian, and Estonian (with Chinese and Russian editions appearing next year). Kurlander has published four other books and edited volumes as well as articles in leading journals, including Central European History, German History, and The Journal of Contemporary History. He has held research and writing fellowships from the Fulbright Foundation; Alexander von Humboldt Foundation; the German Historical Institute; the German Academic Exchange Service; the Krupp Foundation; and Harvard University's Program for the Study of Germany and Europe. At Stetson, Kurlander has received the William Hugh McInery Award for Excellence in Teaching and has contributed to the university in numerous leadership roles. He has served as Chair of the History Department, Chair of the Sociology and Anthropology Department, Chair of the Professional Development Committee, Chair of the Arts & Sciences Tenure and Promotion Committee, and Chair of the Faculty Finance and Budget Committee as well as multiple terms on the Faculty Senate. In his free time, Kurlander enjoys parenting, reading, travel, sports, and popular culture.  
(https://www.stetson.edu/other/faculty/eric-kurlander.php)
Dr. Carleen Maitland is co-Director of the Institute for Information Policy and Associate Professor in the College of Information Sciences and Technology at Penn State University, USA. She is an international expert in humanitarian informatics and the of information and communication technologies (ICTs) fostering economic and social development. Working with humanitarian and UN agencies, her research examines technology use in organizational responses to crises, particularly forced migration. She can conducted field research in the U.S., Europe, Africa, the Middle East, and Latin America. She serves on the Advisory Board for the UN University's Institute for Computing and Society and holds leadership roles in related conference communities.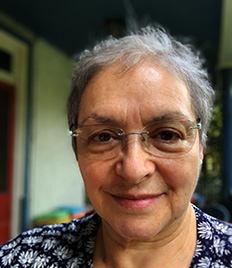 Ana Marjanovic-Shane is an Independent Scholar, Professor of Education, and a deputy editor-in-chief of Dialogic Pedagogy: An International Online Journal (http://dpj.pitt.edu). She received a doctorate from the University of Pennsylvania, USA. Her main professional interests and research are focused on the following issues: dialogic meaning making and creativity in human development and education, democratic and dialogic education from and for agency, play and it humanizing potentials in education, dialogic relationships in educational events, drama and art in education, teaching as conceptual art, etc. Her articles in English and Serbian were published in various journals (e.g. Mind, Culture, Activity Journal, Learning, Culture and Social Interaction, Dialogic Pedagogy Journal) and as book chapters in books on play and education. Two of her recent publications are Marjanovic-Shane, A., Meacham, S., Choi, H. J., Lopez, S., & Matusov, E. (2019). Idea-dying in critical ontological pedagogical dialogue. Learning, Culture and Social Interaction, 20, 68-79, and Matusov, E., A. Marjanovic-Shane & M. Gradovski, (2019). Dialogic pedagogy and polyphonic research art: Bakhtin by and for educators, Palgrave Macmillan. Ana lives and works in the USA.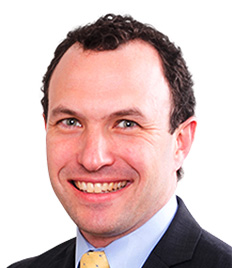 Avi Meyerstein is the founder and president of the Alliance for Middle East Peace (ALLMEP). He has spent nearly the last 20 years working as a social and business entrepreneur, non-profit leader, and Washington, DC attorney.
 
In 2003, Avi brought together dozens of NGOs to join forces in a single umbrella coalition, creating ALLMEP. On behalf of the coalition, he then led a team of volunteer attorneys to develop proposals and advocacy strategies to significantly expand resources and scale up Israeli-Palestinian people-to-people activities. Their advocacy resulted in over $230 million in annual U.S. funding for P2P activities around the world.
 
Avi also proposed, launched, and has shepherded the initiative to create an international fund for Israeli-Palestinian peace. Those efforts most recently led to the passage by Congress of the Nita M. Lowey Middle East Partnership for Peace Act of 2020, which provides $250 million over 5 years for joint economic and people-to-people projects.
 
Avi has led ALLMEP through several stages of growth and organizational development, including spearheading its early communications, development, and public policy strategies and hiring and working with its professional leadership. He continues to lead ALLMEP's board as its president.
 
He lives outside Washington, DC with his wife, Dana, and three daughters.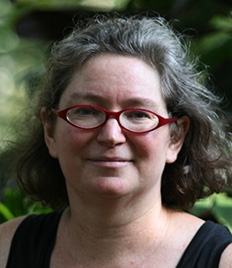 Dr. Jennifer Powers is a Professor in the Departments of Ecology, Evolution & Behavior and Plant Biology & Microbial Biology at the University of Minnesota.  She received her PhD in Biology from Duke University in 2001 and then completed postdoctoral studies at the State University of New York- Stony Brook and the University of Minnesota.  Her research program focuses on understanding how land-use and climate change affect biogeochemical cycles, ecosystem processes and forest dynamics in tropical landscapes.  Much of her work over the past twenty years has centered on seasonally dry tropical forests, which have received less attention but are more threatened than tropical rain forests.  Together with her students and network of collaborators, they have investigated these questions from hierarchical scales—from the microbe to the biome, using a diverse toolkit that includes long-term observations, large-scale manipulative field experiments and simulation modeling. The objective of Fulbright work is to lay the foundations for a synthetic book on the ecology of seasonally dry tropical forests by visiting colleagues and collaborators in Australia, Brazil, and Cambodia.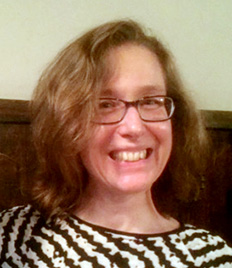 I have been a language educator for over a quarter of a century in three different countries. In my native country, Italy, I taught French and English; in Britain, I taught French and Italian, and currently I am teaching Italian at the Lycée Français de New York. I obtained a PhD in Applied Linguistics at the University of Edinburgh, specializing in the acquisition of a second language during childhood. I am the author of Child Second Language Acquisition, published in Amsterdam by John Benjamins in 2007. I have collaborated with language teacher education programs nationally and internationally. I founded MOBILLE (Mobile Language Learning Experience) International Conference. I am profoundly honored to be a Fulbright Global Scholar. I will be working with language educators in Japan, Kazakhstan, and Uruguay, exploring how technology has affected their practices and identities, collaborating on researching technology enhanced learning and teaching in their classrooms, and ultimately encouraging them to verbalize their research at professional forums. I am looking forward to experiencing the language and culture of these countries, as well as building long-lasting fruitful collaborations.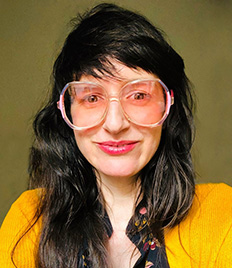 Lucy HG Solomon is an associate professor in CSUSM's department of Art, Media, and Design who works at the intersection of art and science. In her Global Fulbright project, A Pan-Microbiological Portrait of the Arctic, the Andes, and the Amazon, she will look at the specific microbiology of distant terrains to tell a visual story that connects them all. An artist who often collaborates with scientists, she looks forward to working with collaborating biologists and artists to tell a macro story about micro-connections—a story that now has more layers because of the pandemic. The co-founder of two art collectives, The League of Imaginary Scientists and Cesar & Lois, Lucy has exhibited along with her collectives in museums and cultural spaces around the globe. Cesar & Lois won the 2018 Lumen Prize in Artificial Intelligence for Degenerative Cultures, an artwork that crosses biological and human systems and proposes AI based on the logic of microbiological organisms. Their work was selected for Singapore's Global Digital Art Prize Biennial in 2019 and as part of Edital CoMciência, an exhibition of international artists who integrate art, science and technology, at MM Gerdau in Brazil. Collaborators and partners for Lucy's Global Fulbright project include microbiologist Lise Øvreås (University Centre in Svalbard, Norway); artist Kristin Bergaust (Oslo Metropolitan University, Norway); artist Cesar Baio (Universidade Estadual de Campinas, Brazil); biologists César Arana and Letty Salinas (Universidad Nacional Mayor de San Marcos, Peru).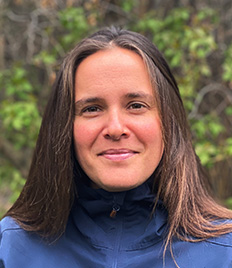 Originally from the Chicago area, Aimee moved west when she was 19 to work as a wildlife technician in Yellowstone National Park. There, she discovered a passion for both wildlife and ecosystem interactions. She stayed in Yellowstone for over 10 years researching and managing wolves, bears, and bison before returning to graduate school. Aimee received a Ph.D. in Wildlife Ecology from Utah State University, where her research focused on wolf-bison interactions in Yellowstone, and wolf-brown bear interactions in North America and Scandinavia. She is currently working on numerous research and science communication projects with several universities and non-profits across multiple countries. Aimee's research generally focuses on large carnivores, predator-prey interactions, animal behavior, and socio-economic ecosystems. However, her true passion lies in making science accessible to the general public, especially children, and has involved in a variety of broader impact projects. Her Fulbright Fellowship, Foraging in a Landscape of Risk: The Predatory Behavior of Large Carnivores, seeks to understand how the behavior of large cats at and around their kill sites is affected by humans.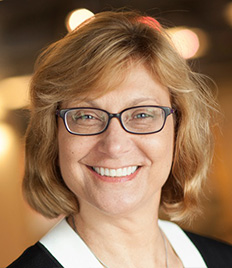 Sharon Tennyson is Professor in the Department of Policy Analysis and Management at Cornell University. She holds a PhD in economics from Northwestern University, and her primary research focus is on consumer behaviors and consumer wellbeing in insurance markets. Dr. Tennyson's Fulbright research on "Disaster Risk Financing and Disaster Resilience in the Caribbean" studies the effects and limitations of disaster insurance programs in promoting disaster resilience, and seeks to identify potential governance, regulatory and educational avenues for improving disaster insurance and disaster resilience for vulnerable populations in the region. The work is in partnership with University of West Indies in Mona, Jamaica, and the Munich Climate Insurance Initiative (MCII) hosted by United Nations University Institute for Environment and Human Security (UNU-EHS) in Bonn, Germany.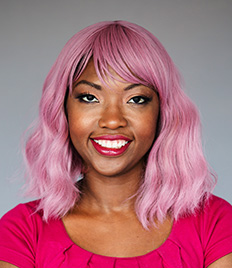 Professor Thusi is an Associate Professor of Law at Delaware Law School. Her research examines racial and sexual hierarchies as they relate to policing, race, and gender. Her articles and essays have been published or are forthcoming in the Harvard Law Review, NYU Law Review, Northwestern Law Review (twice), Georgetown Law Journal, Cornell Law Review Online, and Utah Law Review.
Thusi's research is inextricably connected to her previous legal experience at organizations like the American Civil Liberties Union, Human Rights Watch, the Center for Constitutional Rights, and—most recently—The Opportunity Agenda, a social justice communication lab that collaborates to effect lasting policy and culture change. She served as a federal law clerk to two social justice giants: the Honorable Robert L. Carter, who sat on the U.S. District Court for the Southern District of New York and was the lead counsel for the NAACP in Brown v. Board of Education; and the Honorable Damon J. Keith, who sits on the U.S. Court of Appeals for the Sixth Circuit and is lauded for his prominent civil rights jurisprudence. She also clerked for Justice van der Westhuizen at the Constitutional Court of South Africa, the country's highest court.
 
Among other acknowledgements throughout her career, Thusi was selected as a Fulbright U.S. Global Scholar for 2020-2022. Her paper "Reality Porn" was selected for the 2020 Stanford/Harvard/Yale Junior Faculty Forum, and she was recognized as a Top 40 Rising Young Lawyer by the American Bar Association in 2019. Thusi has received a W.E.B. Dubois Fellowship at Harvard University, the Andrew W. Mellon Doctoral Fellowship in the Humanities, and was named a Next Generation African Scholar by the Social Science Research Council. She recently drafted a discussion guide for the "American Son" play, starring Kerry Washington, which was featured on the Tonight Show and provides guidance for talking about race and policing; and her criminal justice policy report Transforming the System was recognized as a must-read about policing by the Obama Foundation.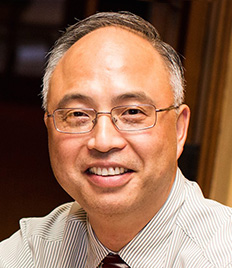 Dr. YuYe J. Tong is a professor of chemistry in the Department of Chemistry and director of the Environmental Metrology & Policy Program at Georgetown University, Washington DC, USA. He obtained his BS and MS in nuclear physics from Fudan University, Shanghai China and PhD in experimental condensed matter physics from l'École Polytechnique Fédérale de Lausanne, Switzerland. His research focuses primarily on fundamental electrocatalysis of anode or cathode reactions related to clean-energy-generating fuel cells and methane and carbon dioxide electro-conversion to value-adding chemicals. While the list of his interests beyond professional activities can be long, on top of it are down-hill skiing, traveling and fishing.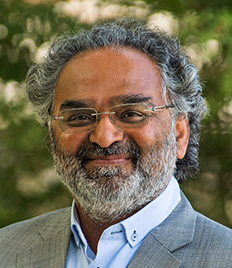 Asim Zia's research, teaching and outreach activities focus on advancing the sustainability and resilience of integrated socio-environmental systems. He has led NSF, USDA and McArthur foundation funded Team Science projects aimed at developing computational models of Social Ecological Systems, Complex Adaptive Systems and Coupled Natural and Human Systems. Foresight generated from these computational models is used widely to enable early warnings of systemic risks, design early actions and anticipatory policies, configure governance systems and implement adaptive management. Asim Zia is serving as a Professor of Public Policy and Computer Science in the Department of Community Development and Applied Economics, with a secondary appointment in the Department of Computer Science, at the University of Vermont (UVM). He is Director of the Institute for Environmental Diplomacy and Security (IEDS) and a founding Co-Director of the Social Ecological Gaming and Simulation (SEGS) lab at the UVM. He has recently served a 3-year term on scientific review committee of the national socio-environmental synthesis center (SESYNC), acting as an academic editor for PLOS One since 2014, and serving a 3-year term as co-editor-in-chief of Complexity, Governance and Networks . He has a Ph.D. in Public Policy from the Georgia Institute of Technology; recipient of 2004-2005 best dissertation award from the Association for Public Policy Analysis and Management, a post-doctoral fellowship from the National Center for Atmospheric Research (2004-2006), and serving as a senior research fellow with the Earth System Governance project. He was recently appointed as a Fulbright Global Scholar to lead a project on "Securing Clean Water in Transboundary Indus, Jordan and Amazon Basins through Science and Environmental Diplomacy."
2019-2020
 

Toni Barstis
Home Institution: Saint Mary's College, Notre Dame, Indiana
Host Countries: Nepal, Ghana
Discipline: Analytical Chemistry
Project Title: PADs Project: Screening for Low Quality Medicines in Nepal and Ghana

 

Nigel Boyle
Home Institution: Pitzer College
Host Countries: Vietnam, Pakistan, Germany
Discipline: Liberal Arts and Sciences
Project Title: The Global Liberal Arts College: Mission, Pedagogy and Innovation at Habib University, Fulbright University Vietnam and Leuphana University

 

 

Laura Brown
Home Institution: University of New Mexico
Host Countries: Portugal, Canada
Discipline: Public Health
Project Title: An Opioid Addiction Treatment "Tale of Two (and then Three) Cities":  A Comparative Examination of Porto, Portugal, Vancouver, Canada, and Santa Fe, New Mexico

 

Chien-Fei Chen
Home Institution: University of Tennessee, Knoxville
Host Countries: United Kingdom, China
Discipline: Sociology
Project Title: When East Meets West: An Interdisciplinary and Cross-cultural Research on Energy Justice and Renewable Technology Adoption for Future Smart Communities

 

 

Vicki Collet
Home Institution: University of Arkansas, Fayetteville
Host Countries: Japan, Ireland
Discipline: Education
Project Title: Lesson Study and Culturally Responsive Instruction: A Multi-Country Examination of Teachers' Professional Learning

 

David Corina
Home Institution: University of California, Davis
Host Countries: United Kingdom, Qatar, Hong Kong
Discipline: Neurobiology of Language, Linguistics of ASL and Other Sign Languages
Project Title: Parental Decisions Regarding Language Intervention in Children with Cochlear Implants

 

 

Silvia Dorado-Banacloche
Home Institution:  University of Rhode Island and University of Massachusetts, Boston
Host Countries:  South Africa and Argentina
Discipline:  Entrepreneurial Management
Project Title: Warwick Junction and La Salada. Harbors of entrepreneurial dynamism or employment of last resort?

 

Beth Ferholt
Home Institution: Brooklyn College, The City University of New York
Host Countries: Japan, Sweden
Discipline: Education
Project Title: The Aesthetics of Play: A Cross-Cultural Study of Playworlds in Japan and Sweden

 

 

Randall Harlow
Home Institution: University of Northern Iowa
Host Countries: Netherlands, Canada
Discipline: Music
Project Title: Global Hyperorgan: An Intercontinental Creative Space for Bridging Cultures Through Acoustic Music

 

Anita Kishore
Home Institution: Stanford University
Host Countries: Netherlands, Australia, India
Discipline: Medical Sciences, Child Psychiatry
Project Title: Mentorship Matters: Building an International Collaborative Mentorship Network in Child Psychiatry

 

 

Mark Lehrer
Home Institution:  Suffolk University, Boston
Host Countries:  Israel, Germany
Discipline:  Management (Business Administration)
Project Title:  Media Tech Hubs in Jerusalem and Potsdam: Towards a Learning Alliance

 

Lauren Lieberman
Home Institution:  The College at Brockport
Host Countries:  Ghana, Ireland, Brazil
Discipline:  Adapted Physical Education (Inclusive Education, Teaching Children with Visual Impairments or Deafblindness)
Project Title: Promoting Camp Abilities: An educational sports camp for children who are visually impaired, blind or Deafblind around the globe

 

 

Elisabeth Micheli
Home Institution: Dwight Center for Conservation Science at Pepperwood
Host Countries: Spain, Chile, Australia
Discipline: Environmental Sciences
Project Title: Advancing Climate-Smart Conservation Land Networks in Mediterranean-Type Ecosystems

 

John Mortensen
Home Institution: Cedarville University
Host Countries: United Kingdom, Lithuania, Canada
Discipline: Music
Project Title: Historic Improvisation for Today's Musician

 

Kevin Murphy
Home Institution:  Washington State University
Host Countries:  Ecuador, Malawi
Discipline: Agriculture
Project Title: Quinoa: Production, Nutrition, and Outreach in Ecuador and Malawi

Sharon Nicholson
Project Title: The Impact of the Benguela Jet on Coastal Fog and African Rainfall
Home Institution: EOAS, Florida State University
Host Countries: Namibia, France, Germany
Discipline: Meteorology

 

Linda Nie
Home Institution: Purdue University
Host Countries: Germany, South Korea
Discipline: Nuclear Physics
Project Title: Synchrotron Micro-x-ray Fluorescence Technology in Health Sciences

Ryan O'Hare
Home Institution: Colorado School of Mines
Host Countries: Norway, Australia
Discipline: Materials Science
Project Title: Storing Energy for a Rainy Day: Combining Recent Developments in Electrolysis and Fuel Cells to Store and Produce Electricity at Lower Cost than Batteries

 

Diane Pataki
Home Institution: University of Utah
Host Countries:  Australia, Israel
Discipline:  Urban Ecology
Project Title: The socioecohydrology of cultivated urban forests: A global study of water limited cities

David Purpura
Home Institution: Purdue University
Host Countries: Belgium, South Africa
Discipline: Education
Project Title: Language Foundations of Early Mathematics Learning: Learning and Applying Knowledge Across Multiple Cultural and Language Contexts

 

Lance Rake
Home Institution: University of Kansas
Host Countries: Australia, Nepal
Discipline: Design
Project Title: Reimagining the Future of Mobility with a Sustainable Bamboo Bicycle

Nirmala Ramanujam
Home Institution: Duke University
Host Countries: India, Nepal
Discipline: Engineering
Project Title: Improving Accessibility, Accuracy and Affordability of Cervical Cancer Prevention at the Community Health Setting

 

Elizabeth Ransom
Home Institution:  The Pennsylvania State University
Host Countries:  Australia, Namibia
Discipline:  Sociology
Project Title: Beef Production and Food Security in the Arid and Semi-Arid Environments of Namibia and Australia in the Context of Climate Change

Marilyn Roberts
Home Institution:  University of Washington, School of Public Health
Host Countries:  Thailand and Nepal
Discipline:  Microbiology, Public Health
Project Title: Shrines and parks: hotspots for pathogen exchange between primates and humans

 

Ellie Schainker
Home Institution:  Emory University
Host Countries:  Israel, Lithuania
Discipline:  History
Project Title: Rites of Empire: Jewish Religious Reforms in Imperial Russia, 1850-1917
2018-2019
 

Marjorie Aelion
Home Institution: University of Massachusetts, Amherst
Host Countries: Australia, Greece, Mexico
Discipline: Environmental Sciences
Project Title: The Chemistry and Distribution of Metals in the Environment, and their Associations with Negative Human Health Outcomes

Tasha Beretvas
Home Institution: University of Texas at Austin
Host Countries: Belgium, Canada, Spain
Discipline: Social Sciences
Project Title: Addressing Methodological Complexities in Meta-Analysis of Single-Case and Group-Comparison Design Data Using a Bayesian Framework

 

Matthew Bowker
Home Institution: Northern Arizona University
Host Countries: Mexico, Iceland
Discipline: Biology
Project Title: CrustNET: A Global Research Network Devoted to a Unified Understanding of the "Living Skin" of the Earth

Robert Bringle
Home Institution: Indiana University - Purdue University Indianapolis
Host Countries: Netherlands, Spain, Singapore
Discipline: Education
Project Title: Enhancing Institutionalization of Service Learning at Key Institutions in Asia and Europe   

 

Karida Brown
Home Institution: University of California, Los Angeles
Host Countries: Australia, South Africa
Discipline: Sociology
Project Title: The Subaltern School

Judith Byfield
Home Institution: Cornell University
Host Countries: United Kingdom, Nigeria
Discipline: History
Project Title: Curry Goat and Gari: West Indian Women in 20th Century Lagosian Society

 

Lisa Covert
Home Institution: College of Charleston
Host Countries: France, Peru
Discipline: History
Project Title: International Visions, Local Implications: Cultural Patrimony Policies in Mexico and Peru in the 1970s

Robert Dawson
Home Institution: Stanford University
Host Countries: Italy, Israel, Greece
Discipline: Arts
Project Title: Migrants and Libraries

 

Michael Falk
Home Institution: Northern Arizona University
Host Countries: France, New Zealand
Discipline: Mathematics
Project Title: Hyperplane Arrangements, Artin Groups, and Matroids

María Fernández-Giménez
Home Institution: Colorado State University
Host Countries: Morocco, Spain, Mongolia
Discipline: Environmental Sciences
Project Title: Co-Creating Knowledge for Action with Mobile Pastoralists in Spain, Morocco, and Mongolia

 

Harcourt Fuller
Home Institution: Georgia State University
Host Countries: Jamaica, United Kingdom
Discipline: History
Project Title: Queen-Mother Nanny of the Maroons: The Trans-National History, Legend and Legacy of a Jamaican National Heroine

Isabel Hawkins
Home Institution: Exploratorium
Host Countries: New Zealand, Guatemala, Peru
Discipline: Astronomy
Project Title: The Pleiades in Polynesia, Mesoamerica, and the Andes: Cross-Cultural Connections and the Science of Ancestral Timekeeping

 

Sharon Horne
Home Institution: University of Massachusetts, Boston
Host Countries: Colombia, South Africa, Philippines
Discipline: Psychology
Project Title: The Role of Psychology Guidelines on Mental Health Access and Treatment of Sexually and Gender Diverse Individuals

Eufemia Jacob
Home Institution: University of California, Los Angeles
Host Countries: Philippines, Turkey
Discipline: Nursing
Project Title: Research in International Child Health

 

Nikolai Kalugin
Home Institution: New Mexico Institute of Mining & Technology
Host Countries: United Kingdom, Chile
Discipline: Materials Science
Project Title: Oxidation, Optical Functionalization, and Localized Electron States in 2D Materials

Keliann LaConte
Home Institution: Space Science Institute
Host Countries: Australia, United Kingdom
Discipline: Education
Project Title: Bridging Innovations in STEM and the Library Profession for the Public Good

 

Steven Liebling
Home Institution: Long Island University, C.W. Post Campus
Host Countries: Spain, Argentina, Canada
Discipline: Physics
Project Title: Theoretical Astrophysics in the Gravitational Wave Era

Zora Longworth
Home Institution: University of Michigan - Ann Arbor
Host Countries: Serbia, Guatemala, Australia
Discipline: Nutrition
Project Title: New Approaches for Improving Cancer Outcomes

 

Laura Meyerson
Home Institution: University of Rhode Island
Host Countries: South Arica, Argentina, Czech Republic
Discipline: Environmental Sciences
Project Title: A Global Approach to Predicting the Effects of a Changing Environment

Erica Saphire
Home Institution: The Scripps Research Institute
Host Countries: Germany, United Kingdom, South Africa
Discipline: Virology
Project Title: Understanding Viral Proteins at the Macromolecular and Cellular Level

 

John Swanson
Home Institution: University of Tennessee, Chattanooga
Host Countries: Ukraine, Israel, Hungary
Discipline: History
Project Title: Identity Crises in the Borderlands: The People and their Communities in Lili Jacob's Auschwitz Album

Dasan Thamattoor
Home Institution: Colby College
Host Countries: Japan, Czech Republic, Singapore
Discipline: Chemistry
Project Title: A Globally Integrated Research and Teaching Collaboration on Reactive Intermediates

 

Rosemary Wakeman
Home Institution: Fordham University
Host Countries: India, China, United Kingdom
Discipline: History
Project Title: Global Crossroads: Bombay, London, Shanghai

Elizabeth Wishnick
Home Institution: Montclair State University
Host Countries: China, Kazakhstan, Russia
Discipline: Political Science
Project Title: Is China a Good Neighbor? Resource Risks in China's Foreign Relations

 

Amanda Wooden
Home Institution: Bucknell University
Host Countries: Kyrgyzstan, Kazakhstan, Russia
Discipline: Political Science
Project Title: Social Meaning of Eurasian Waters in the Climate Era
2017-2018
 

 
Denise Saint Arnault
Home Institution: University of Michigan-Ann Arbor
Host Countries: Brazil, Romania
Discipline: Nursing
Project Title: Mixed Method Comparative Study of Culture and Help Seeking after Gender Based Violence

 
Heidi Asbjornsen
Home Institution: University of New Hampshire
Host Countries: Ecuador, Belgium, Peru
Discipline: Environmental Sciences
Project Title: Sustaining Water Resources in Andean-Amazon Watersheds Under a Changing Climate: Linking Science, Policy and Communication

 

Frederick Asher
Home Institution: University of Minnesota, Twin Cities
Host Countries:Singapore, India, Oman
Discipline: Art History
Project Title: India and the World: The Visual Culture of Indian Ocean Trade to 1500

Janet Bauer
Home Institution: Trinity College
Host Countries: Trinidad and Tobago, Canada, Germany
Discipline: Anthropology
Project Title: Social Geographies of Islam in Diaspora

 

Gregory Beaucage
Home Institution: University of Cincinnati
Host Countries: South Africa, United Kingdom, Ethiopia
Discipline: Materials Science
Project Title: Ethiopian Startup Incubator

Bruce Berglund
Home Institution: Calvin College
Host Countries: Czech Republic, Korea, Canada
Discipline: History
Project Title: History of Global Ice Hockey

 

 

Cathy Campbell
Home Institution: University of Virginia
Host Countries: South Africa, Thailand
Discipline: Nursing
Project Title: Palliative Care Practices and Competencies in Community Health Workers in South Africa
and Thailand

Karen Chapple
Home Institution: University of California, Berkeley
Host Countries: United Kingdom, Colombia, Spain
Discipline: Urban Studies
Project Title: Towards Smarter, More Inclusive Cities: The Urban Displacement Project 2.0

 

Meenakshi Chhabra
Home Institution: Lesley University
Host Countries: India, United Kingdom, South Africa
Discipline: Education
Project Title: History Education of Events of Violence: A Comparative Study Between Ireland, India and South Africa

 

Malika Coletta
Home Institution: Chicago Youth Symhony Orchestras
Host Countries: Trinidad and Tobago, Canada, United Kingdom
Discipline: Music
Project Title: The Global Steelpan Education Movement: A Study in the Development, Pedagogy and Sustainability of Youth Steel Band Programs

 

Alan Daly
Home Institution: University of California, San Diego
Host Countries: New Zealand, South Africa
Discipline: Education
Project Title: The Social Side of the Educational Change: A Multi-Country Examination of Social Networks in Schools

Louise Davies
Home Institution: Dartmouth College
Host Countries: Japan, United Kingdom
Discipline: Medical Sciences
Project Title: Cancer Overdiagnosis: Investigating Best Practices to Manage Overdiagnosis while
Communicating the Health Benefits to Patients, Providers and the Public

 

James Davis
Home Institution: University of Richmond
Host Countries: Germany, France, Canada
Discipline: Mathematics
Project Title: Difference Sets and Boolean Functions

Batsheva Dreisinger
Home Institution: John Jay College of Criminal Justice, CUNY
Host Countries: Rwanda, South Africa, Chile
Discipline: Literature
Project Title: From Revenge to Repair

 

Barbara Engebretsen
Home Institution: Wayne State College
Host Countries: Ethiopia, Nepal
Discipline: Physiology
Project Title: The HEARTS Initiative: Engaging Student Health Clubs to Address Hypertension in Ethiopia, Nepal and Nebraska

Stuart Kandell
Home Institution: University of California, Berkeley
Host Countries: Japan, Germany
Discipline: Arts
Project Title: The Impact of Arts Participation on the Lives of Older Adults and Their Communities

 

Laurie Lopez Charles
Home Institution: Our Lady of the Lake University
Host Countries: Sri Lanka, Kosovo
Discipline: Psychology
Project Title: Scaling Up Family Mental Health and Psychosocial Support After War: Challenges to Psychosocial Intervention in Two Post-Conflict Countries

Gertraud Maskarinec
Home Institution: University of Hawaii, Manoa
Host Countries: Iceland, Japan, United Kingdom
Discipline: Medical Sciences
Project Title: The Relation of Obesity, Type 2 Diabetes, and Breast Cancer in Caucasian and Asian Women Denise Saint Arnault
Home Institution: University of Michigan-Ann Arbor
Host Countries: Brazil, Romania
Discipline: Nursing
Project Title: Mixed Method Comparative Study of Culture and Help Seeking after Gender Based
Violence

 

Susan Sharfstein
Home Institution: State University of New York-Institute of Technology
Host Countries: Ireland, Australia
Discipline: Engineering
Project Title: Optimizing Recombinant Protein Production in Cultured Mammalian Cells

Lori Spies
Home Institution: Baylor University
Host Countries: Zambia, India, Vietnam
Discipline: Nursing
Project Title: A Multinational Collaborative Initiative to Develop Country Specific Nurse Implemented Hypertension Interventions

 

Demian Willette
Home Institution: Loyola Marymount University
Host Countries: Philippines, Ecuador, Thailand
Discipline: Biology
Project Title: Leveraging Actionable Science to Aid Policy Decisions to Combat Illegal, Unreported, and Unregulated Fishing Across the Pacific Region

 

Deborah Young
Home Institution: Naropa University
Host Countries: Costa Rica, Nepal, West Bank
Discipline: Education
Project Title: Education in On-Going Emergency Settings in Early Childhood: Three Countries, Three Perspectives
2016-2017
 

Marco Castaldi
Home Institution: City College of New York, The City University of New York
Host Countries: France, Italy
Discipline: Chemical Engineering
Project Title: Development and Valorization of Waste Residual Materials for Environmental Applications

Joelle Dietrick
Home Institution: Florida State University
Host Countries: Germany, Chile, Hong Kong
Discipline: Intermedia/Multimedia
Project Title: Cargomobilities: Seaport Infrastructure in Hamburg, Valparaíso and Hong Kong

 

Abraham Engeda
Home Institution: Michigan State University
Host Countries: China, Ethiopia
Discipline: Mechanical Engineering
Project Title: Hydropower: Low Impact Hydropower Turbine Design-Development-Investigation and Concept Verification Followed by Implementation

Michael Greenfield
Home Institution: University of Rhode Island
Host Countries: Denmark, Netherlands
Discipline: Chemical Engineering
Project Title: Simulating Bitumen on the Molecular Level: Collaborations to improve modeling of "real world" materials

 

Kimberly Hoang
Home Institution: University of Chicago
Host Countries: Vietnam, Burma (Myanmar)
Discipline: Regional Studies
Project Title: Capital Brokers in Emerging Markets

Gregory Kirk
Home Institution: Johns Hopkins University
Host Countries: Barbados, South Africa, Netherlands
Discipline: Epidemiology
Project Title: Enhancing Investigator and Research Capacity Globally to Address the Double Burden of HIV and Non-Communicable Diseases

 

Terry Konn
Home Institution: Brookdale Community College
Host Countries: Ghana, Rwanda
Discipline: Health Services/Allied Health & Sciences
Project Title: Bridging the Knowledge Gap: Preparing for Future Medical Imaging Practice

Margaret Lanzetta
Home Institution: Independent Scholar
Host Countries: India, Singapore, Thailand
Discipline: Arts
Project Title: Mixed Waters: Indian Trade Textiles; The Confluence of Color, Pattern and Cultural References Embodied in Cloth in India, Singapore and Thailand

 

Rachel Lopez
Home Institution: Drexel University
Host Countries: Guatemala, Spain
Discipline: International Law
Project Title: The Complementarity of Transitional Justice Mechanisms

Brian Meacham
Home Institution: Worcester Polytechnic Institute
Host Countries: Sweden, Spain, Japan
Discipline: Engineering, Other
Project Title: Understanding and Advancing Performance-Based Building Regulatory Systems

 

Joshua Newell
Home Institution: University of Michigan-Ann Arbor
Host Countries: Japan, China, Russia
Discipline: Geography, E. Europe & USSR
Project Title: Environmental Governance of Global Wood Commodity Chains: From the Forests of Siberia to the Apartments of Kanto via the Factories of Manchuria

Andrea Orzoff
Home Institution: New Mexico State University
Host Countries: Germany, Mexico, Peru
Discipline: History
Project Title: Music in Flight: Exiles, Refugees, Fugitives, and the Politics of Music in Latin America, 1933-1960

 

Hugh Safford
Home Institution: USDA Forest Service, Pacific Southwest Region
Host Countries: Spain, Portugal, France
Discipline: Ecology
Project Title: Using Mediterranean Advances in Postfire Ecosystem Restoration to Inform and Improve California Restoration Policy and Practice

Greta Schiller
Home Institution: Rachel Carson Center for Environment and History, University of Munich
Host Countries: Spain, India, Australia
Discipline: Film Production
Project Title: Earth Repair: Ecological Restoration on Three Continents

 

Adam Seligman
Home Institution: Boston University
Host Countries: Japan, Israel
Discipline: Cultural Sociology
Project Title: Living with Difference

Keya Sen
Home Institution: University of Washington Bothell
Host Countries: India, Bangladesh, China
Discipline: Microbiology
Project Title: Are Crows Nuisance to Public Health or Can They Have a Positive Contribution to Society: Molecular investigation of the pathogen campylobacter carried by crows

 

Valerie Soe
Home Institution: San Francisco State University
Host Countries: Taiwan, Hong Kong, United Kingdom
Discipline: Intermedia/Multimedia
Project Title: Love Boat: Taiwan documentary film project

Kirilka Stavreva
Home Institution: Cornell College
Host Countries: United Kingdom, Italy
Discipline: English Literature
Project Title: The Merchant of Venice" on the Global Stage

 

Richard Taylor
Home Institution: Marquette University
Host Countries: Turkey, Italy
Discipline: Philosophy, Miscellaneous
Project Title: Aquinas and "the Arabs": the Kalam fi mahd al-khair (Liber de causis)