FULBRIGHT-NATIONAL ARCHIVES HERITAGE SCIENCE FELLOWSHIP
Image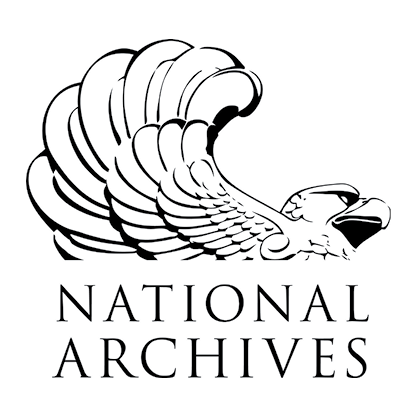 The Fulbright-National Archives Heritage Science Fellowship, a component of the Fulbright Visiting Scholar Program, provides an opportunity for a Fulbright visiting scholar to connect with National Archives and Record Administration scientists and experts while conducting research at the National Archives and Record Administration's Heritage Science Research and Testing Lab in College Park, Maryland. This fellowship is made possible through a partnership between the U.S. Department of State and the National Archives and Records Administration. The award was established to support archival science education, conservation, and research.
Heritage science is an interdisciplinary field spanning the humanities and sciences. It focuses on enhancing the care, use, and management of cultural and historic objects using the tools and technology of math, science, and engineering disciplines.
Award Activity

Image

Fulbright-National Archives Heritage Science Fellow, Cancy Chu, working at Heritage Science Lab. Read more.

Heritage scientists work closely with other conservation and preservation experts at NARA on a wide range of materials found in our archives. Here paper conservation colleagues work on a large poster.

The selected Fellow will work in the Heritage Science Research and Testing Laboratory of the National Archives and Record Administration, a facility focused on scientific research to assist in the conservation, preservation, and ongoing public accessibility of cultural and historic artifacts, records, and documents. 

The Fellow will work with a team of heritage science experts and get hands-on laboratory experience. Scientists work collaboratively with a variety of units within the archives and with other Washington, D.C.-area universities and government agency partners on a diverse range of projects that leverage their expertise in analytical chemistry, physics, computational modeling and materials science. The National Archives collection includes materials ranging from paper and parchment to photographs, modern film, magnetic audio/visual tapes and digital files. Increasing knowledge about the collections and how to reduce the risks of damage and loss are the inspiration for research projects. 

Image

Colleague inspects a film for any needed repairs. 

Scientists are also active in professional organizations and regularly present and publish work that benefits the heritage science community. The Fellow will be encouraged to participate by presenting their progress, collaborating on publications, and building peer networks.

Strong applicants will be emerging or established experts in scientific and technical fields relevant to heritage preservation and conservation, with projects that align with the work and goals of the National Archives and Record Administration Heritage Science Research and Testing Laboratory. High quality projects will contribute to international collaborations in heritage science, and build relationships with U.S. experts and institutions.  Current project interests include:

sustainable environmental (temperature, humidity, light) management,
developing early mold detection systems
polymer characterization and aging.

Award Details

Location

The National Archives and Record Administration Heritage Science Research and Testing Lab is located just outside of Washington, D.C. in College Park, Maryland. The Lab will provide the Fellow with needed office and bench space and access to common wet lab supplies, PPE, and equipment, including a desktop computer. The lab also has several analytical instruments available including an XRF, FT-IR, and GC/MS. The lab houses several temperature and humidity controlled ovens and a microfadometer often used for material aging experiments.  

The National Archives and Records Administration (NARA) is an independent agency of the United States government charged with the preservation and documentation of U.S. government and historical records. While NARA's flagship locations are in the Washington, D.C. area, the agency represents a network of 40+ locations across the nation, including presidential libraries.  

Grant Benefits

The selected participant will receive J-1 visa sponsorship, J-1 visa compliant health benefits, and round-trip international travel to the United States.  The Fulbright visiting scholar will also receive a modest stipend to cover living expenses, settling in, and professional development allowances, and if applicable, a modest dependent allowance. J visa compliant health insurance and travel costs for accompanying dependents are the responsibility of the participant.  Additionally, recipients of this award will be invited to participate in Fulbright Scholar Enrichment Activities as well as Fulbright's Outreach Lecturing Fund.  Fellows will join a diverse, active, worldwide network of alumni who carry the impact of their transformational Fulbright experience far beyond the period of their exchange programs.  

Award Length and Dates

Minimum of 5 months, maximum of 12 months Beginning September 2024

Eligibility

Eligible candidates will be researchers or professionals in heritage science or related technical fields from a country where there is an active Fulbright Visiting Scholar Program (see notes under Application section). A Master's degree is required, but Ph.D. or equivalent professional experience is preferred. Advanced Doctoral researchers completing dissertation projects related to heritage science are eligible to apply.  Past experience with heritage science or archival research is preferred, but not required. 

Disciplines 

Image

Scientist using a handheld FTIR attachment to identify the plastic used to print this topographical map of a section of the moon

Heritage/Conservation Science

Preventative Preservation

Chemistry

Physics

Materials Science and Engineering

Microbiology

Statistics

Areas of Interest

Archival cultural heritage preservation and conservation

Applications of technology to complex issues in heritage preservation and risk management

Data analysis and visualization

 
Questions
Contact us at fulbrightnationalarchives@iie.org
Application Deadline
October 15, 2023
Application

The application for the 2024-2025 academic year will close on October 15, 2023 at 5:00pm Eastern Time.

Components:

The application is completed online through the Slate application system.  Applicants will be required to provide:

Biographical Information
Academic & Professional background information
Curriculum Vitae
English Language Skills Self-Assessment
Project Proposal (3-5 page essay)
Bibliography (1-3 pages of references that are relevant to the proposed research)
Letter of Support must be included from the applicant's Home Institution
(3) Letters of Recommendation

Application Tips:

References:

It is recommended that you provide your referees with a copy of your project statement.  References should be from persons able to evaluate your professional work; the abilities you bring to your project; your ability to adapt; and the merits of the project.  Do not ask someone for a letter of reference unless the person is well acquainted with your qualifications.  A pro forma letter from a well-known scholar, a contact abroad or a prominent government official will carry less weight than a realistic assessment of your abilities from someone who knows you and your work well.  References must be written in or translated into English.

 

Referees should address:

How long and in what capacity they have known the applicant.
The applicant's credentials, potential and record of academic or professional accomplishments, ability to work in groups and leadership skills.
Relevance of applicant's previous research, training, and experience to proposed project.

Project Statement

Project Statement should specifically describe:

The academic and professional context of the research area
What academic and professional experience prepared you for this type of program.
Why the research needs to be done; what significance it holds for your discipline, your personal and professional development, and how it fits into NARA's ongoing projects.
How will your project contribute to international collaborations in heritage science and build relationships with U.S. experts and institutions. 
Please do not plan to bring your country's cultural heritage or property to NARA. However, mockups or non-record historic materials intended for use and study are welcome. Please indicate whether you have permission to transport and sample study collection materials  from the holding institution. NARA has its own collection of historic research materials that will be available to you.
What you bring as a cultural ambassador and how the outcomes of your project could impact both NARA and your home community. 

In the Project Statement section within the application: Enter your Project Title in the Project Title field. The project title must be in English. Make sure it is written in AP style: no abbreviations, not all caps; all words of four or more letters should be capitalized, no Oxford commas.

For the Brief Summary of Project Proposal section: Enter a summary of your Project Proposal in the text box (maximum of 700 characters)

Important Notes:  
●    Once you have started your application, make sure to select Fulbright-National Archives from the Award drop-down menu on the Country Information page.
●    The Fulbright-National Archives award is only available to applicants from countries where there is an active Fulbright Visiting Scholar program. Make sure to review your home country's Fulbright website for participating countries through the directory of Fulbright offices.  If your country is not eligible for this award, you will not be able to select/apply for the Fulbright-National Archives award as described above.
Webinars
Webinar Archives
View previous webinar recordings.