Image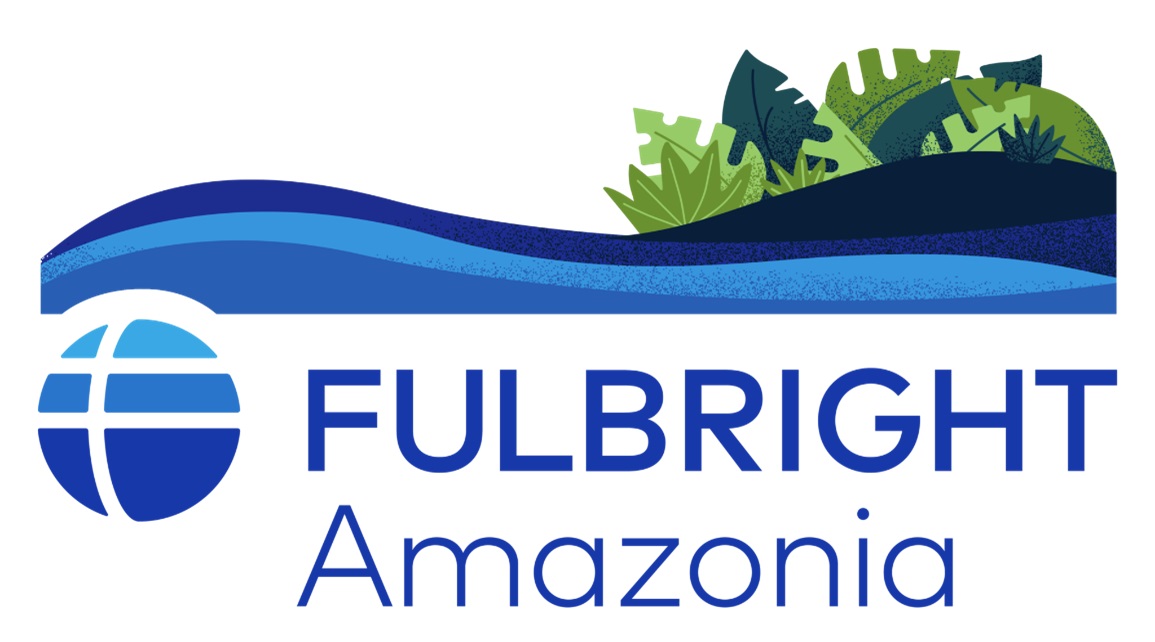 The Amazon Basin's unique ecosystems, forests, flora, fauna, and indigenous communities face enduring challenges as a result of global climate change and human-caused environmental degradation.  As the region approaches a critical tipping point, empowering local and international experts to work across borders to influence policies and practices is more important than ever.
To support cutting-edge research and interdisciplinary, cross-sector collaboration on the Amazon region, the U.S. Department of State's Bureau of Educational and Cultural Affairs (ECA) is partnering with the Fulbright Commission in Brazil and the Institute of International Education to launch Fulbright Amazonia, a new platform for researchers in Bolivia, Brazil, Colombia, Ecuador, Guyana, Peru, Suriname, the United States, and Venezuela to conduct and support collaborative action-oriented research.  The initiative will build on extensive Brazil-U.S. environmental cooperation efforts to conserve the Basin's biodiversity while promoting innovative approaches that preserve Amazonian social and ecological health and community traditions.  With the additional support of other binational Fulbright Commissions and U.S. Embassies in the Amazon Region, Fulbright Amazonia will further enhance the collaborative work of nations and NGOs committed to the region's environmental sustainability. 
 
Capitalizing on the existing networks and close collaboration among U.S. and Amazonian universities and research centers, Fulbright Amazonia will bolster multi-disciplinary research on environmental protection, conservation, mitigation, and adaptation priorities. Data driven research will inform actionable project outcomes and policies, directly improving the quality of life of communities throughout the Amazonian Basin. 
Download the Fulbright Amazonia Flyer
The  Program Structure 

Fulbright Amazonia builds on a rich history of other successful cohort-based exchange models within the Fulbright Program, including the New Century Scholar program, Fulbright NEXUS, and the Fulbright Arctic Initiative.  Using a collaborative multidisciplinary framework that translates theory into practice, the program will develop scientific networks and stimulate collaboration among program participants. Scholars will spend a year and a half addressing public policy and other applied research questions relevant to Amazonian nations' shared opportunities and challenges.  Through the Fulbright Program's rigorous open and merit-based competition process, approximately 16 outstanding applied researchers will participate in the inaugural cohort of Fulbright Amazonia Scholars, including researchers from the United States and Brazil as well as Bolivia, Colombia, Ecuador, Guyana, Peru, Suriname, and Venezuela.    

Research  Themes

Fulbright Amazonia will support applied and socially relevant research to inform policy and provide innovative solutions for a more sustainable Amazon Basin.  Researchers will work in multidisciplinary research teams to engage in collaborative thinking, analysis, problem-solving and multi-disciplinary research in three main thematic areas:

1.    Climate Change Adaptation and Mitigation 
Climate change is already impacting the Amazon region and its people. Communities dependent on the direct use of natural resources, such as Indigenous, traditional populations, and family farmers are among the most vulnerable groups. These groups' increased susceptibility is due to the climate sensitivity of their livelihoods and limited institutional capacity to minimize risks and respond to hazards. Efforts to reduce vulnerability should consider the complexity of these integrated socio-ecological systems through bottom-up research on innovative adaptation strategies/technologies as well as social and policy obstacles to climate change adaptation and mitigation. Analysis within and across nations of policies designed to mitigate the effects of climate change can show the path to effectively integrate adaptation into existing policy frameworks and institutions. Proposals for socio-ecological responses to climate change adaptation and mitigation may explore the ways in which communities are reacting to change or seeking solutions through, for example: environmental services provided by forests and rivers; forest landscape restoration initiatives; fisheries management and aquaculture, agroforestry systems, and other alternative opportunities for income generation among vulnerable groups, including linked rural, urban, and peri-urban activities. Of equal interest is the use of traditional knowledge systems to deal with climate change and their integration into institutional responses and policies to climate change. Also welcomed is research examining community strategies to connect to and shape public policy and international investments and payments for environmental services. Community or social movement efforts to enhance trans-boundary coordination, cross-scale governance, and policies in climate change mitigation are additional relevant areas of inquiry.  

2.    Strengthening Human and Environmental Health and Security 
In the Amazon region there are significant threats to human communities and the environment due to climate change, but also due to longstanding issues and emerging drivers.  Threats to social and environmental health and security require analysis of connections across scales and investigation into new and emergent configurations that contribute to environmental degradation and negative impacts on human communities.  Proposals for this theme should seek to understand the drivers or structures that produce negative environmental and social impacts in Amazonia, with a preference for those that connect local outcomes with political, economic, and social causes across scales, national borders, or institutional boundaries (e.g., of protected areas).  Proposals that examine emerging, overlooked, or misunderstood phenomena in this rapidly changing region are welcome.  Potential topics include new dynamics of financing, land grabbing, speculation, and deforestation; impediments to zero-deforestation agreements; frontiers of extractivism and illegal mining; expansion of agro-toxins in large monoculture production chains and concomitant health and environmental risks; regional and/or cross-border networks and their role in trafficking, natural resource exploitation, land conflict, or public insecurity; challenges to protected areas, including external pressure, but also internal economic, social, and demographic transitions, as well as changing rural-urban linkages. Proposals may also focus on social movements, policies, or other emerging solutions that counter threats in a particularly novel and effective way.  
 
3.    Bioeconomy and Sustainable Development 
The forest and aquatic biodiversity of Amazonia makes the region a promising setting for economic experiments that contribute to the environmental protection and well-being of Indigenous, traditional populations, and farmers. In particular, the concepts of the "Amazonian bioeconomy" and sustainable value chains have recently gained momentum in both research and policy making debates that seek to find sustainable solutions to environmental and economic challenges. This theme focuses then on research and ground-based innovation efforts aimed at the development of locally embedded economies, especially those with promising or broadly applicable approaches that have economic, social, and environmental benefits. Such benefits may include examination of models that connect rural communities and groups with markets through cross-sectoral collaborations to promote socio-biodiverse products; sustain ecological integrity and diversity; protect human and territorial rights; and/or promote sociocultural identity. Also of interest are applied research and initiatives that provide valuable lessons in key areas such as: strengthening entrepreneurial capacities of local populations; demonstrating lessons to overcome the bottlenecks of market consolidation; integrating traditional culture and knowledge with appropriate science and technology to improve social and environmental outcomes; the scaling-up of successful initiatives; and demonstrating the co-benefits of the climate change mitigation agenda. 

Program  Activities 

In addition to monthly virtual full-cohort meetings and regular virtual research activities within their assigned research teams, selected Amazonia scholars will undertake an individual exchange experience (a minimum of six weeks and a maximum of three consecutive months), either in one or two visits.  U.S. scholar applicants must propose an exchange visit to another participating country in the region (except Venezuela), while scholars from Amazon countries must propose to carry out their exchange visits in the United States.  All participants will  also be required to attend three in-person full-cohort plenary meetings: a kickoff gathering in Brazil, a mid-program meeting in another Amazon country, and a final culminating session in Washington DC (see timeline for more details).

Two prominent experts, one from the United States (Jeffrey Hoelle, University of California, Santa Barbara) and one from Brazil (Carlos Valério Aguiar Gomes, Federal University of Pará), have been selected as Co-Lead Scholars for the inaugural cohort, and will provide intellectual leadership and guidance to the group.

Apply

Award  Benefits

In addition to the myriad professional development benefits that come with participation in this cohort program, Amazonia Scholars will receive a stipend ($40,000) to support their international travel and exchange visits.

Fulbright Amazonia Scholars will be provided ASPE health benefits for the periods of their exchange visits and their attendance at the three international program meetings. Participating scholars should maintain any additional personal primary health insurance coverage they may have for the duration of the program.

Resources and Upcoming Webinars

The first two resources below are general, although written with the U.S. applicant audience in mind.  Non-U.S. applicants are encouraged to reach out to their home country's Fulbright Office to keep abreast of any webinars or country-specific guidelines they have planned for Amazonia applicants.  A list of their websites are below.  

Participating Fulbright Offices
Program activities will commence in June 2023 and conclude in December 2024. All Scholars will be expected to attend three in-person seminar group meetings, complete an individual residential academic exchange, participate in monthly virtual plenary meetings, and maintain ongoing virtual communication with fellow participants and Co-Lead Scholars.
            

September 19, 2022 |

            

Competition opens

            

December 20, 2022 |

            

Application deadline

            

March 2023 |

            

Selections announced          

            

Early June 2023 |

            

Virtual Orientation

            

Late June 2023 |

            

Opening Orientation Group Meeting in Brazil

            

July 2023-December 2024 |

            

Ongoing monthly full-cohort virtual plenary sessions; thematic group meetings as scheduled. 

            

July 2023 onwards |

            

Amazonia Scholar individual exchange visits begin (rolling)

            

April 2024 |

            

Mid-term Group Meeting (Location TBD

            

        December 2024 |

            

Final Group Meeting in Washington D.C.
Successful candidates will include scholars at all career stages, to include applied researchers, professionals, and Indigenous and traditional knowledge experts active in the academic, public or private sectors that demonstrate outstanding qualifications and a record of experience and accomplishment in an area clearly related to one of the designated research themes. Applicants must be actively engaged in an area of inquiry relevant to the program's themes and objectives, be open to exploring and incorporating comparative, interdisciplinary approaches in their investigations, and be prepared to engage in collaborative research projects with other Fulbright Amazonia Scholars.
Eligibility requirements apply at the time of application. Applicants must meet all of the following requirements unless specific exemptions apply.
Non‐U.S. applicants must be citizens of and reside within one of the following eight South American nations at the time of application: Bolivia, Brazil, Colombia, Ecuador, Guyana, Peru, Suriname, or Venezuela. Non-U.S. applicants cannot be dual citizens or permanent residents of the United States.
U.S. applicants must be U.S. citizens and reside in the U.S. at the time of application. U.S. applicants may be a dual citizen of any of the participating countries and still be eligible to apply.
A Ph.D. or equivalent professional/terminal degree is preferred. The program is not intended for current graduate students/PhD candidates.  For professionals and practitioners outside academe, a Master's degree and/or recognized professional standing and substantial professional accomplishments and research experience are required.
Preference will be given to early or mid-career academics, applied researchers and/or professionals with research experience in the public, non-profit, or private sectors.   
Preference for Fulbright Scholar opportunities will be given to candidates who have not previously received a Fulbright Scholar grant.  Recipients of a Fulbright Scholar grant are eligible to apply for another Fulbright Scholar grant two years after the date of completion of the previous grant. (For serial grants, the two-year period begins at the end of the final grant in the series.) Applicants may apply for only one Fulbright Scholar regional program or country per academic year.
Applicants should have particular expertise and relevant experience in one of the identified research areas and be willing to develop new collaborative research with other members of their thematic group.
Non-U.S. Scholars must demonstrate proficiency in English.
Non-U.S. applications must be submitted through the Fulbright Commission or U.S. Embassy Post in the applicant's home country. 
U.S. applications must be submitted through the Institute of International Education's Council for International Exchange of Scholars (IIE/CIES).
Please note: US Scholar applicants who have served in the Armed Forces of the United States will be given preference, provided their qualifications are approximately equivalent to those of other candidates.
The complete Fulbright policies are available here (Chapters 600 and 700)
Thank you for your interest in Fulbright Amazonia! Please check back here for updates on and news about the program.
Meet the Co-Lead Scholars
Meet the Co-Lead Scholars 
Image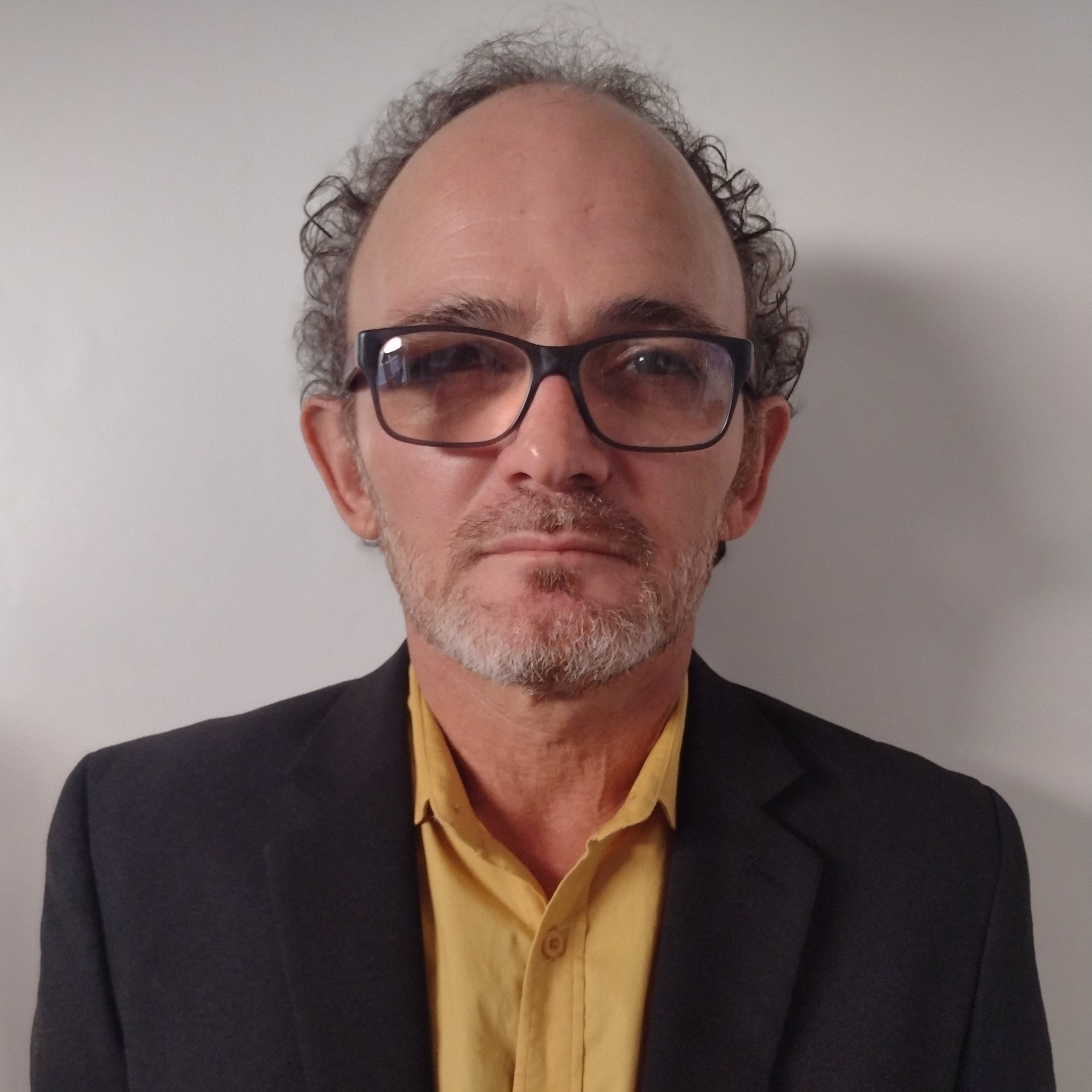 Carlos Valério Aguiar Gomes is a sustainable development practitioner and researcher with over two decades of experience working in the Brazilian Amazon. Born in Amazonia, he was educated at the Federal University of Acre, and then received his Ph.D. in Geography from the University of Florida, USA. Over the years, he has participated in a range of activities, including collaboration with the Brazilian rubber tappers' social movement in the development of Extractive Reserves in the 1990s to leading the "Green Municipalities in the Amazon" initiative in 2010. Since 2016, Dr. Gomes is a Professor at the Amazonian Institute of Smallholder Agriculture (INEAF) at the Federal University of Pará in Belém, Brazil. His teaching and research focus on collaborative research, policy-making for sustainable development, programs for supporting smallholder agriculture and extractivist groups, and human dimensions of climate change, among others. At INEAF, he coordinates a specialization aimed at improving skills of professionals and community leaders who work in Conservation Units, Quilombola Territories, and Indigenous Lands. 
Image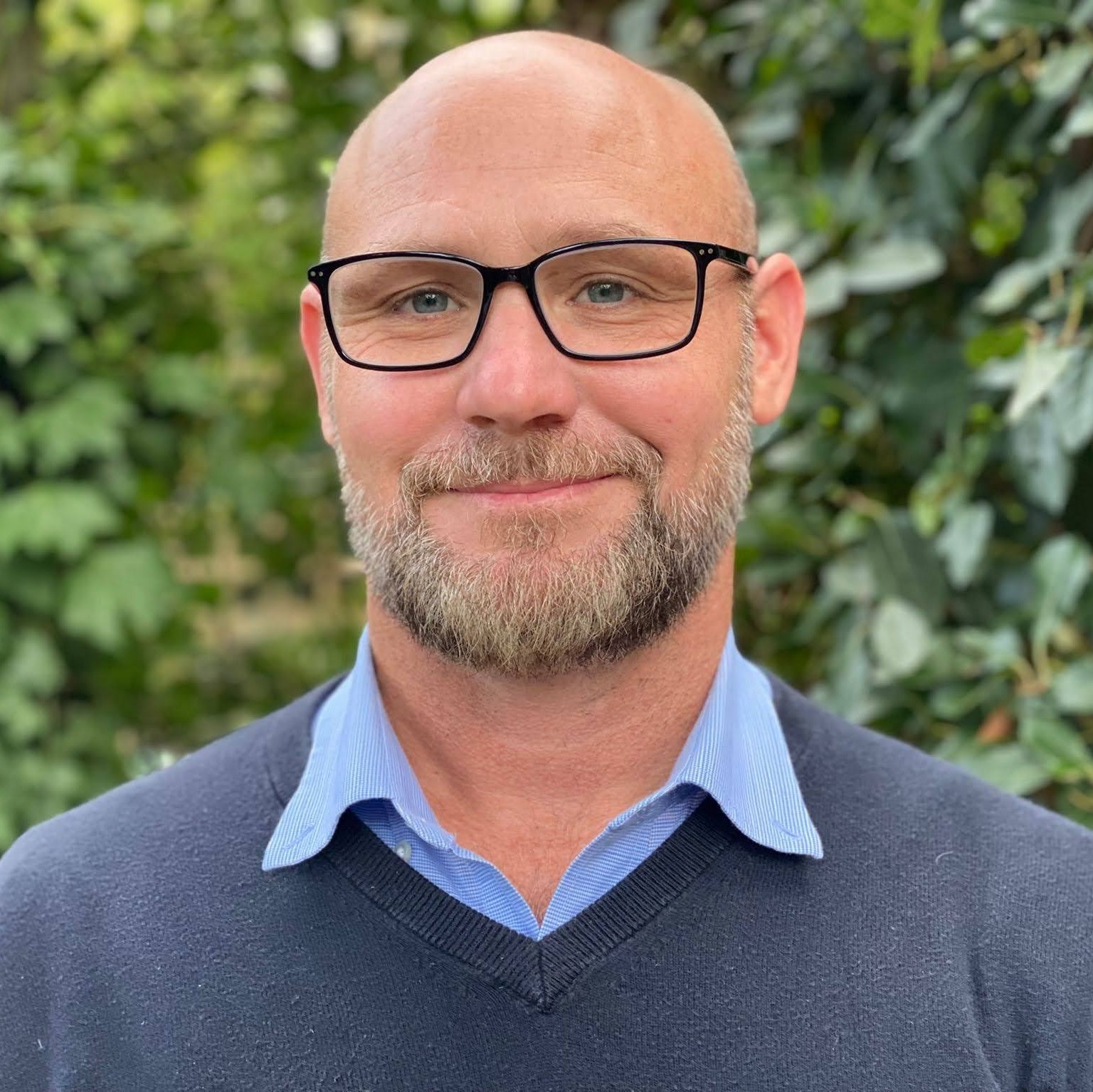 Jeffrey Hoelle is an associate professor in the Department of Anthropology at the University of California, Santa Barbara.  His research focuses on human-environment relations in Amazonia, with an emphasis on understanding environmentally impactful practices, such as cattle raising and gold mining. In addition to in-depth ethnographic research on daily life and change along the frontiers of the Brazilian Amazon, Hoelle works on collaborative interdisciplinary projects that aim to understand the interlinked social, political, and economic dimensions of deforestation and land conflict. He is the author of Rainforest Cowboys: The Rise of Ranching and Cattle Culture in Western Amazonia, which won the annual Book Award from the Brazil Section of the Latin American Studies Association in 2016.  A former Fulbright Award recipient as a graduate student, Professor Hoelle has published numerous scholarly articles and also shares his research with the public in the U.S. and Brazil through presentations, newspaper articles, interviews, and a public exhibition.  The Portuguese-language translation of the book, Caubóis da Floresta, was published in 2021 by the Federal University of Acre Press (EDUFAC). During 2021-2022, Hoelle was a visiting scholar at the Latin American Centre and the Brazilian Studies Programme at the University of Oxford.