Explore U.S. Scholar Awards
Explore opportunities for U.S. citizens to go abroad with the Fulbright U.S. Scholar Program. With over 800 awards annually in more than 135 countries to teach, conduct research, and carry out professional projects, find the right Fulbright opportunity for you.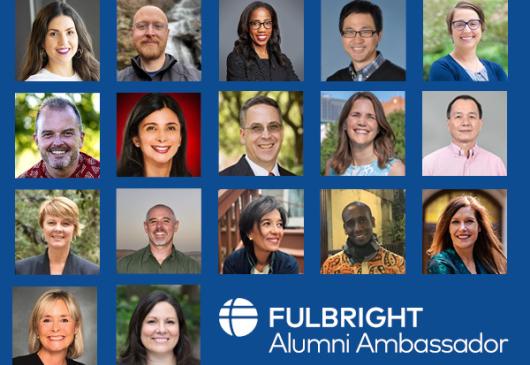 Fulbright U.S. Scholar Alumni Ambassadors 2022
Meet the new cohort of Fulbright Scholar Alumni Ambassadors who actively engage in the program's outreach efforts and serve as official representatives of the Fulbright Scholar Program at selected events. We will be introducing this year's cohort in a series of upcoming live webinars.
40
Head of State or Government
76
MacArthur Foundation Fellows
89
Pulitzer Prize Recipients