More than 400,000 Fulbrighters from all backgrounds — faculty, administrators and researchers, musicians, artists, and more — have embarked on Fulbright Scholar opportunities and come away with enhanced skills, new connections, and greater global understanding. Read the stories of the program's alumni and the impact they have had on the world.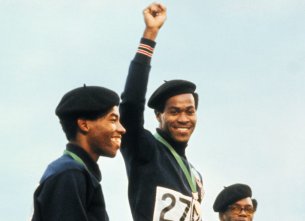 Lee Evans - 1986 Fulbright U.S. Scholar to Cameroon
At the 1968 Summer Olympic Games, after winning two gold medals and setting a world record, Lee Evans participated in one of the most famous displays of activism in Olympic history. On the medal podium, Evans donned a black beret and raised his fist in the Black Power salute.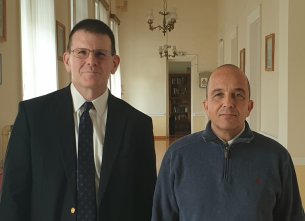 John D. Sherwood - 2019 Fulbright-Schuman U.S. Scholar to Germany and Greece
Dr. John D. Sherwood has authored six books on military and naval history during his nearly 25 years as a civilian historian, and his insights directly support naval operations and strategy development. A 2019 Fulbright-Schuman Program award to Germany and Greece gave him a front-row seat to humanitarian and disaster relief operations.
Ken Rutherford - 2005 Fulbright U.S. Scholar to Jordan
Dr. Rutherford, a survivor of a landmine attack, co-founded the Landmine Survivors Network and was named to Action on Armed Violence's "Top 100: The Most Influential People in Armed Violence Reduction" for his remarkable career. He also helped lead the International Campaign to Ban Landmines (ICBL), which won The Nobel Peace Prize 1997.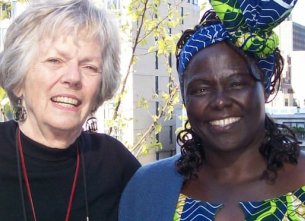 Margaret "Peg" Snyder - 1994 Fulbright U.S. Scholar to Uganda
Dr. Margaret "Peg" Snyder is known internationally as the "United Nations' first feminist." As the Founding Director of the United Nations Development Fund for Women (UNIFEM), known since 2011 as UN Women, she worked to promote and acknowledge women's contributions to societies around the world.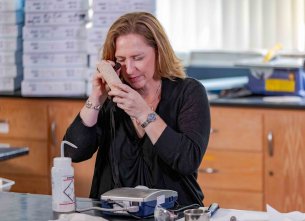 Andrea Dutton - 2020 Fulbright U.S. Scholar to New Zealand
In her own opinion, Dr. Andrea Dutton is less of a scientist and more of an "earth detective." As an undergraduate music major at Amherst College in 1991, she could never have imagined herself, 30 years later, as a renowned sea level and climate change expert, and the recipient of back-to-back Fulbright U.S. Scholar and MacArthur Foundation Fellowship awards.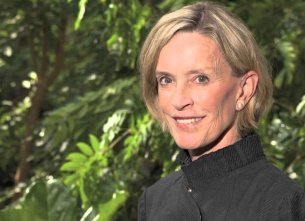 Kathryn S. Fuller - 1996 Fulbright 50th Anniversary Distinguished Fellow to Uganda, 2000 Fulbright U.S. Scholar to China
From exploring the woods as a child, to conducting field work on Caribbean coral reef crustaceans, Kathryn Fuller's passion has helped shape conservation efforts around the world.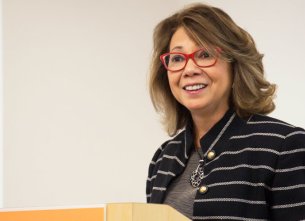 Mildred García - 2011 Fulbright-Hays Seminars Abroad Program for Presidents to Jordan and Oman, 2017 Fulbright International Education Administrator (IEA) Seminar to France
A first-generation college graduate, Dr. García was raised in Brooklyn, New York, by parents who migrated from Puerto Rico to work in factories and provide a better life for their family. They emphasized the importance of education, telling Dr. García and her four siblings, "the only inheritance a poor family can leave you is a good education." These words have shaped her life.