Award Story
Expanding Horizons Through Internationalization: Increasing Access to Global Opportunities
Mildred García
2011 Fulbright-Hays Seminars Abroad Program for Presidents to Jordan and Oman, 2017 Fulbright International Education Administrator (IEA) Seminar to France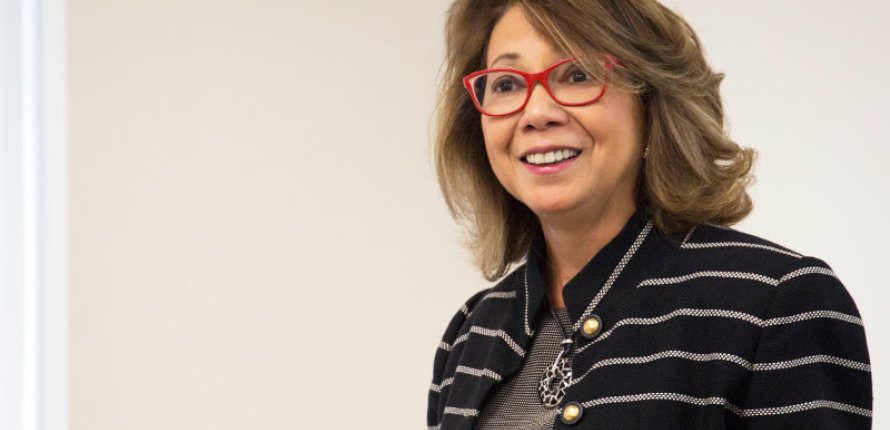 A first-generation college graduate, Dr. García was raised in Brooklyn, New York, by parents who migrated from Puerto Rico to work in factories and provide a better life for their family. They emphasized the importance of education, telling Dr. García and her four siblings, "the only inheritance a poor family can leave you is a good education." 
These words have shaped her life. Dr. García earned a master's degree in higher education administration and a doctorate of education from Teachers College, Columbia University; a master's degree in business education and higher education from New York University; a bachelor of science in business education from Baruch College, City University of New York; and an associate degree in applied science from New York City Community College.
Throughout her career, Dr. García has always been driven to help students reach their highest potential. "Many say I am a role model for being one of the first Latina women to [serve in these roles]," Dr. García says. "[…] What that means for me is that young girls and young boys can see that someone like them is in these types of positions. As I grew up, there weren't those that we could emulate […] This is what the United States must do – educate all and provide those with the least resources the opportunity and tools to also excel in life and career and be able to bring along others."
A two-time Fulbrighter, a key part of her philosophy lies in increasing access to global experiences, especially among students who may not have the means or ability to travel for semester- or year-long international programs. 
"I know first-hand how traveling abroad […] in a new culture and country transforms you," Dr. García explains, "The Fulbright programs continued to fuel my passion to provide international experiences to those students who would never be able to reach them. One of the goals of my presidencies was to provide short-term international experiences for these students." 
Dr. García has brought this same vision to AASCU, emphasizing the importance of college campuses that produce global citizens and provide a variety of international experiences for all students. Through her Fulbright IEA Seminar in France, the AASCU has partnered with the Embassy of France in the United States and the Fulbright Commission in France. The organization also builds partnerships between U.S. and higher education institutions around the world, connects with Embassies and thought leaders to maximize their impact, and has implemented an international education committee composed of university presidents who recognize the importance of international education. 
She also has noted the importance of embracing the intercultural and international future of education, "as the United States continues the amazing demographic shift of different cultures, we must find avenues to learn in this country and abroad to live in peace and harmony among the beauty of what each culture, language, and country brings."