Award Story
Raising a Fist for Equality, On and Off the Track
Lee Evans
1986 U.S. Scholar to Cameroon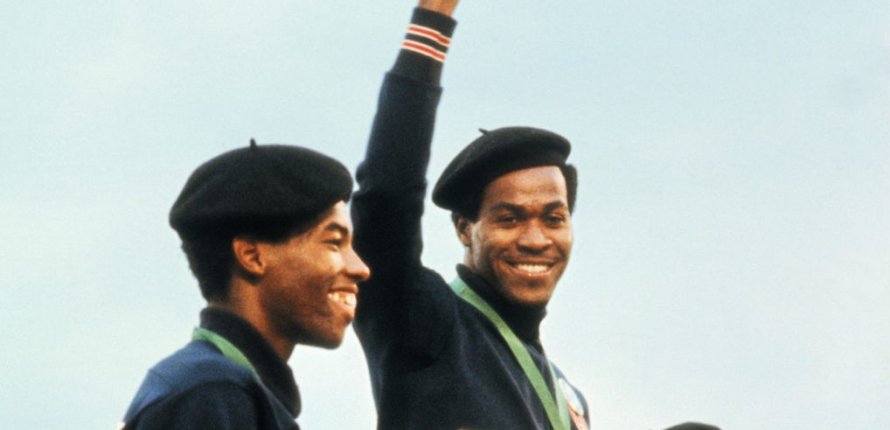 At the 1968 Summer Olympic Games, after winning two gold medals and setting a world record, Lee Evans participated in one of the most famous displays of activism in Olympic history. On the medal podium, Evans donned a black beret and raised his fist in the Black Power salute. Along with his teammates Tommie Smith and John Carlos, Evans' silent protest was a brave statement against segregation, Jim Crow, and mistreatment of Black people in the United States and throughout the world. In addition to his medals, records, and activism, Evans also made his mark as a Fulbrighter. In 1986, Evans traveled as a Fulbright U.S. Scholar to Cameroon and completed a project at the intersection of sociology, education, and international development. 
The child of African American parents who fled the Jim Crow South, Evans spent his childhood summers working in the fields of Southern California with his family, noting that the work gave him "[his] special endurance."
Evans excelled at track and field from a young age. During his time at Overfelt High School in San Jose, California he received several college athletic scholarship offers, choosing to train with coach Bud Winter of San Jose State University, who inspired him to elevate his training in an attempt to compete on an international level. On track and field's largest stage, at the 1968 Summer Olympic Games in Mexico City, Evans earned two gold medals for his record-setting performances in the 400 meter dash and 4×400 meter relay. In addition to his historic performance on the track, Evans was a member of the Olympic Project for Human Rights. He wore a black beret on the medal stand to raise global awareness of racial inequality and segregation in the United States, South Africa, and elsewhere, and advocated for an end to segregated housing policies. His actions elicited death threats from individuals and hate groups.
Evans' determination extended beyond the Olympics. Because he identified as a member of the African diaspora, he felt compelled to understand and support his ancestral home, explaining: "As soon as I learned about what Jim Crow meant and I found out that my ancestors were Africans, I wanted to go back to Africa. So that's what I did […] I worked there for about twenty years and I was fortunate to coach three Olympic medal winners on Nigeria's team." 
As an athlete, Evans not only competed but coached sprinters in Nigeria, Saudi Arabia, Cameroon, and Qatar. As an educator, Evans represented the United States as a Fulbright U.S. Scholar to Cameroon, as a professor of Biomechanics at the National Institute of Youth and Sports in Cameroon, and as an associate professor of physical education at the University of Ife in Nigeria. As a humanitarian, he promoted local access to fresh water, electricity, farming, transportation, and medical care as part of The Madagascar Project in the 1980s.
For his distinguished career and service, Evans received numerous honors including: the 1991 Nelson Mandela Award, the 1994 NCAA Silver Anniversary Award, and the International Amateur Athletic Federation (IAAF) Athletic Excellence Award. He was inducted into the USA Track and Field Hall of Fame in 1983, and the Olympic Hall of Fame in 1989.
Witnessing and influencing change, Lee Evans serves as an inspiration to generations of athletes and changemakers.