Blog Post
My Immersive Experience in Taiwan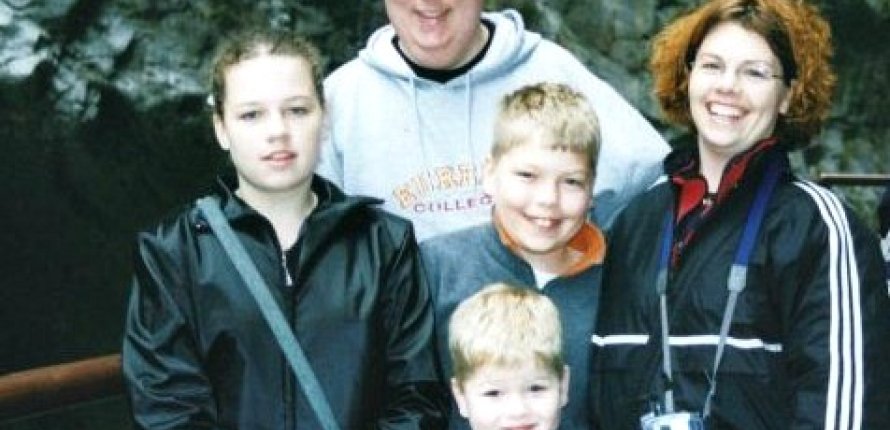 Brian Sajko, Fulbright Alumni Ambassador
Vice President for Enrollment Management, Stephens College
2003 Fulbright Core Scholar to Taiwan
I know people say it all the time but, truthfully, Fulbright changed my life. My 2003 Fulbright U.S. Scholar grant to National Sun Yat-Sen University in Kaohsiung, Taiwan, where I was named Deputy Director of the America Center made me feel relevant. It taught me the importance of and the difference that one person could make. As a professor who devoted my career to teaching and working at small colleges, I needed to prove to myself that I was just as valuable to the intellectual world of higher education. Being named a Fulbright Scholar said it all. To then be honored in serving as a Fulbright Scholar Alumni Ambassador with the support to spread the gospel of the Fulbright Program is all more than I ever could have dreamed.
Intellectually, I knew Fulbright would change things but I had no idea how much the experience would change my family and the world. My kids were young when we went and now they have become world "experiencers", having gone to locations and becoming friends with people across the globe. They now understand and seek to understand the world, which is what I dreamt would happen back in 2003. They have become bold, immersive individuals that look for the hard answers and are careful to listen and learn. All this was cemented in them because Fulbright allowed us to be together as a family and Taiwan embraced us as such.
My experience in Taiwan has been deeply personal and I share my experiences whenever I can. The long term impact is that my family is less selfish and less provincial. We seek immersive experiences. The people of Taiwan taught us to trust and dive in and love life by being there to catch us when we stumbled.
I have been able to promote the Fulbright Program at three different colleges where I have worked and helped numerous students and colleagues successfully apply for a Fulbright grant. I truly believe it is an essential experience for everyone in higher education.
Fulbright is also something we can be proud of as Americans. What an amazing program provided by a country that indeed does believe in equality of all regardless of our backgrounds. How else could a kid from inner city Gary, Indiana ever be fortunate enough to experience the world? Fulbright actually made my dreams come true as a teacher, a husband, a dad and as a citizen of the world.