Blog Post
An Interview with Engy Tokry, Fulbright Visiting Scholar from Egypt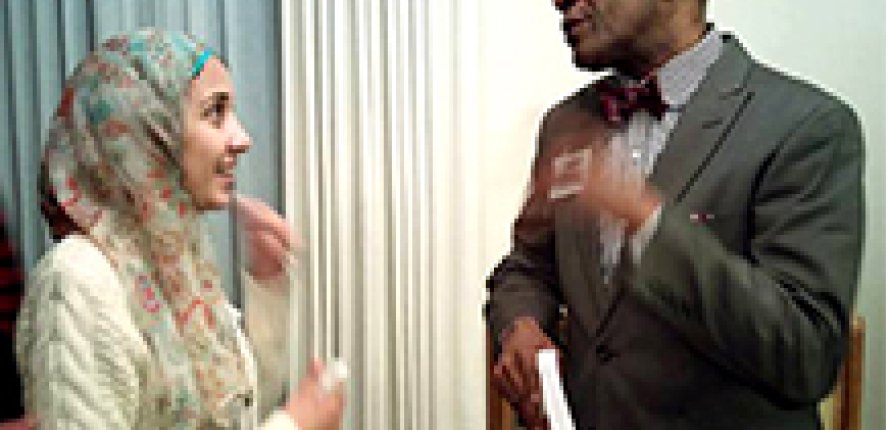 Engy Torky, 2016-2017 Fulbright Visiting Scholar from Egypt to the University of California, Berkeley, shares about her experience in the United States.
What is your academic background and area of expertise?
I am an assistant professor of English Literature at Department of Languages, Sadat Academy for Management Sciences in Egypt. I am expert in postcolonial studies, gender studies, teaching English as a second language, and presentation skills.
How did you decide to apply for a Fulbright?
During my academic career, I attended and taught at many universities. But after my PhD, I joined a prestigious governmental institution and started to see my academic career differently. I am convinced that achieving any academic degree is not enough but what is more important is to try to broaden your vision culturally, socially, and ideologically. Applying for Fulbright was both for academic benefit and a cultural one.
Where did you go as a Fulbright Scholar and what kind of work did you conduct on your Fulbright?
For my Fulbright, I was hosted at the Near East Studies Department at UC Berkeley. I conducted research entitled "Unveiling the Veiled in Marjane Satrapi's Persepolis and Persepolis 2 and Rajaa Alsanea's Girls of Riyadh: A Foucauldian Perspective." The research focuses on power structures that restrict Muslim women in Iran and Saudi Arabia and the different means women adopt as a way of circumventing the restrictions imposed on them. I also shared my research at other universities and conferences in California.
Describe one lasting impact of your Fulbright experience.
One of the most inspiring aspects of the program to me is the positive atmosphere that I encountered: from my host university, CIES in the United States, and the Bi-National Fulbright Commission in Egypt. The whole academic and social atmosphere pushes me towards success, cooperation and mixing with more colleagues.
How has Fulbright changed the way you look at the work that you do? 
When I came to United States, I was focusing only on research. After the meeting other colleagues and during my time in the United States, including an enrichment seminar I attended with other Fulbright Visiting Scholars at the University of Alabama, my vision changed totally as I started to see and realize how I should not focus on academic achievement only but how my research and my contribution could apply more widely to society and culture.
How has Fulbright impacted your life/ work?
I have become more open-minded to other cultures, more accepting to differences and more capable of adapting to different environments. I make friends from all over world, encourage foreign students who are interested in learning Arabic language and culture to come to Middle East, and encourage others in my country to travel to USA to acquire language skills and experience new cultures. I have also made connections with colleagues and professors at UC Berkeley; and I intend to keep and preserve these connections and networks so that there will be an opportunity of working together in future.
How did you engage with your community in the United States? 
My Fulbright experience was wonderful and will be always engraved in my mind and soul. I remember my kind neighbors who invited me to their house to celebrate New Year's and they asked me, "How do you celebrate the New Year in Egypt?" I remember how my professors in the department encouraged me a lot while I was giving lectures. I found them to be very supportive academically. The whole community pushed me forward towards success and more achievements. After returning to my homeland, I exchange news with them through email and social media. And we have agreed that if I come to the United State in the future, we should meet, and if they decide to visit Egypt, they will contact me.
What does the future hold for your work and how will you build on your Fulbright experience?
My current research project is currently being evaluated and will soon be published. As for my Fulbright experience, I am encouraging all my colleagues to apply for it. I am writing about my experience on my Facebook page, posting pictures of every event I attended and at the same time encouraging people, colleagues and friends to consolidate their relations with people from different countries and help each other.
What advice would you give to a potential Fulbright applicant?
The advice I would like to give to any potential Fulbright applicant is to exert as much effort as you can. The Fulbright experience deserves your effort in the application.