News
Fulbright Impact in the Field Panel Series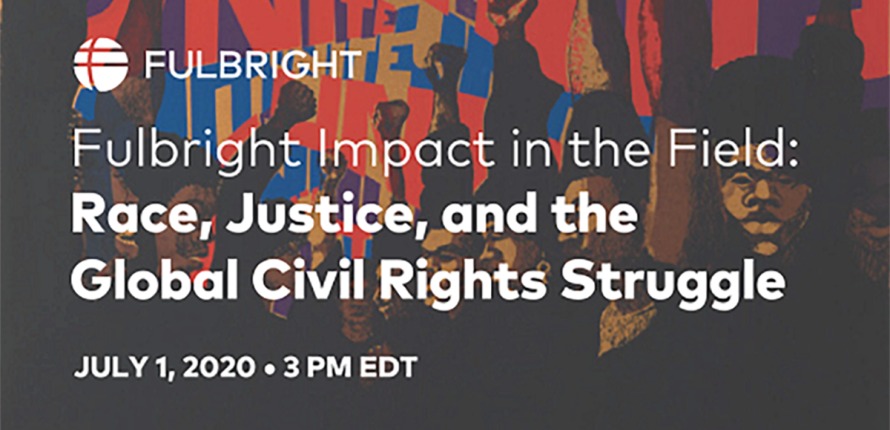 Since the emergence of the Novel Coronavirus (COVID-19), Fulbright participants and alumni have been working tirelessly to uplift, innovate, and find solutions to challenges facing our communities and world. 
Eager to tap into the extensive expertise of our alumni, we are pleased to announce "Fulbright Impact in the Field," an ongoing series of panels on a variety of timely issues. These 90-minute panels, open to Fulbrighters and the general public, provide a digital space for Fulbright thought leaders to share their insights, expertise, and Fulbright's impact on local and global communities.
Our panel series includes:
September 16th, 2021, 1:30PM ET
75 Years of Public Diplomacy
Since its inception, the Fulbright Program has sought the promotion of international goodwill through the exchange of people from all backgrounds — recent graduates, teachers, scientists and researchers, artists, and more — in the fields of education, culture, and science, among others. Celebrating the Fulbright Program's establishment on August 1, 1946, "Fulbright Impact in the Field: 75 Years of Public Diplomacy" will convene a panel of Fulbrighters who make a difference through connecting peoples and nations. It will include recorded comments by retired U.S. Ambassador Thomas R. Pickering, followed by discussion about how the Fulbright Program impacts diplomacy and prepares participants for success in a diplomatic career.
April 23th, 2021, 1:00PM ET
Climate Change and Environmental Justice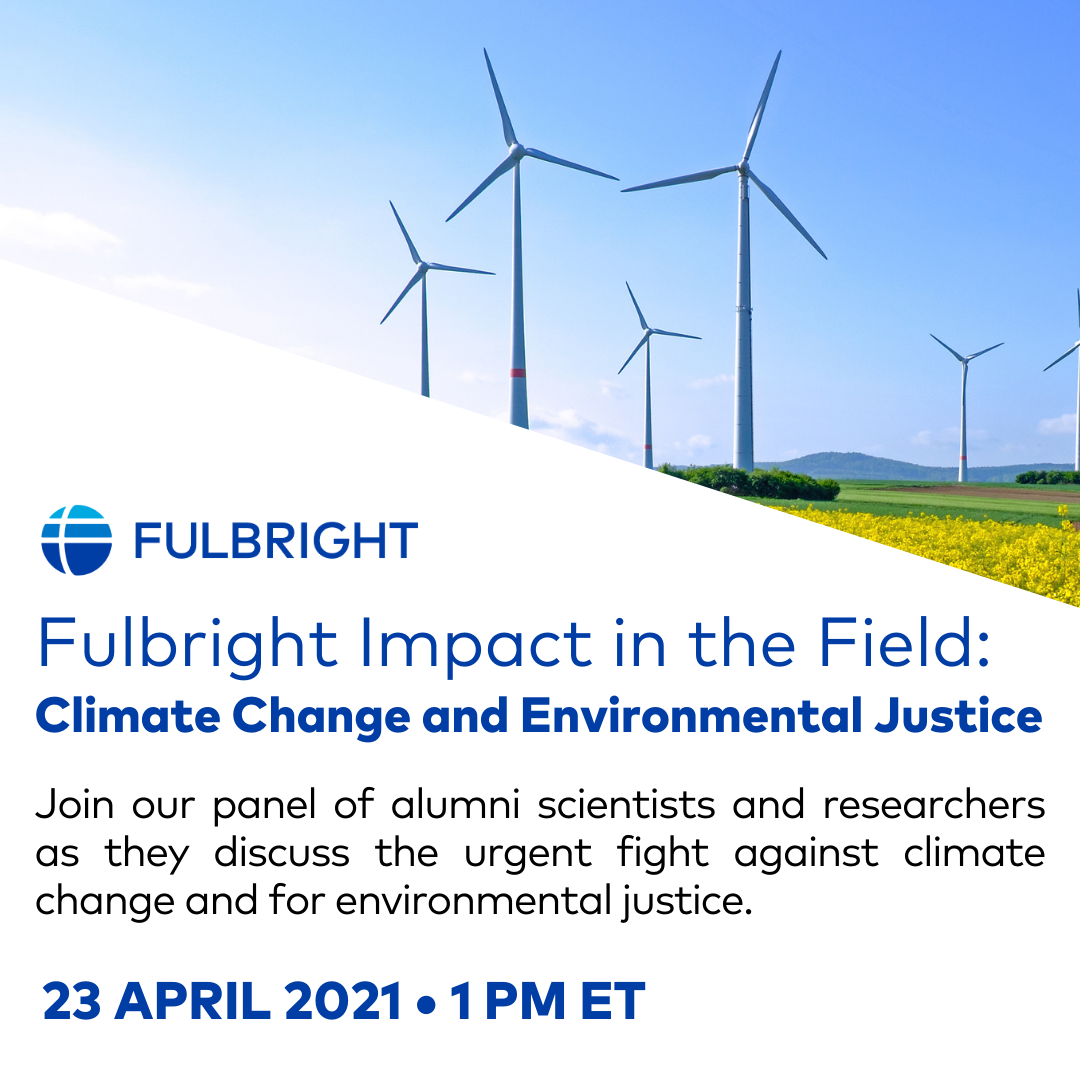 This "Fulbright Impact in the Field: Climate Change and Environmental Justice'' panel convened scientists, researchers, and other professionals involved in combating climate change. They discussed the latest scientific and policy developments; how their Fulbright experiences enhanced collaboration within the international scientific community; and how the new ideas they brought back with them benefit their institutions and communities.
March 8th, 2021, 11:00AM ET
Strengthening International Engagement on U.S. Campuses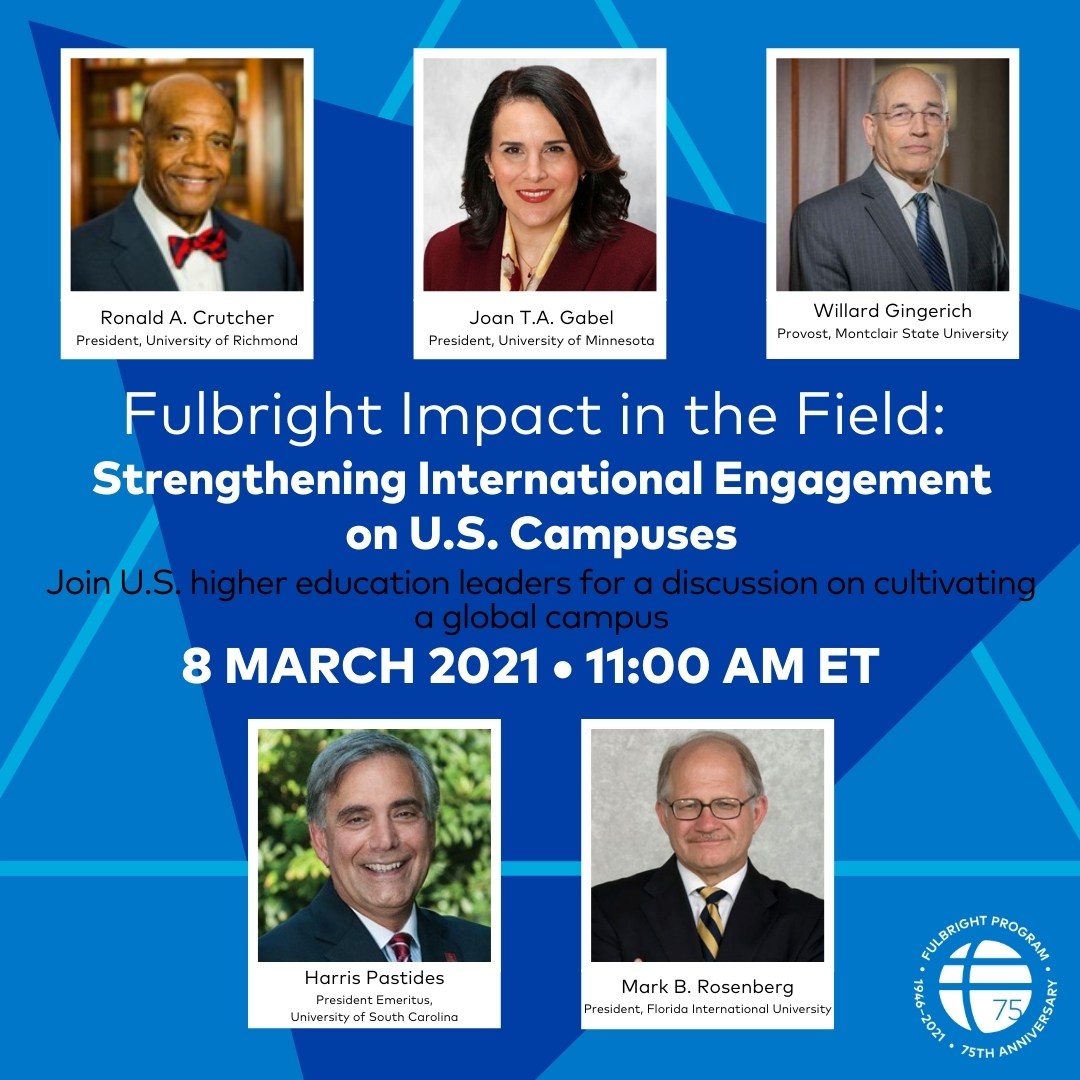 In celebration of the Fulbright Program's 75th Anniversary, this "Fulbright Impact in the Field" panel convened higher education leaders from across the United States for a wide-ranging discussion on international engagement. Panelists described how their Fulbright experiences abroad shaped their careers and influenced their outlook on international education. They shared their perspectives on the current challenges and opportunities facing higher education in the United States, the positive impacts of international engagement, the effects of COVID-19, and how engagement with Fulbright has strengthened globalization of their respective campuses.
January 29th, 2021, 10:30AM ET
Special "Fulbright Impact in the Field" Reunion Panel: Global Health & COVID-19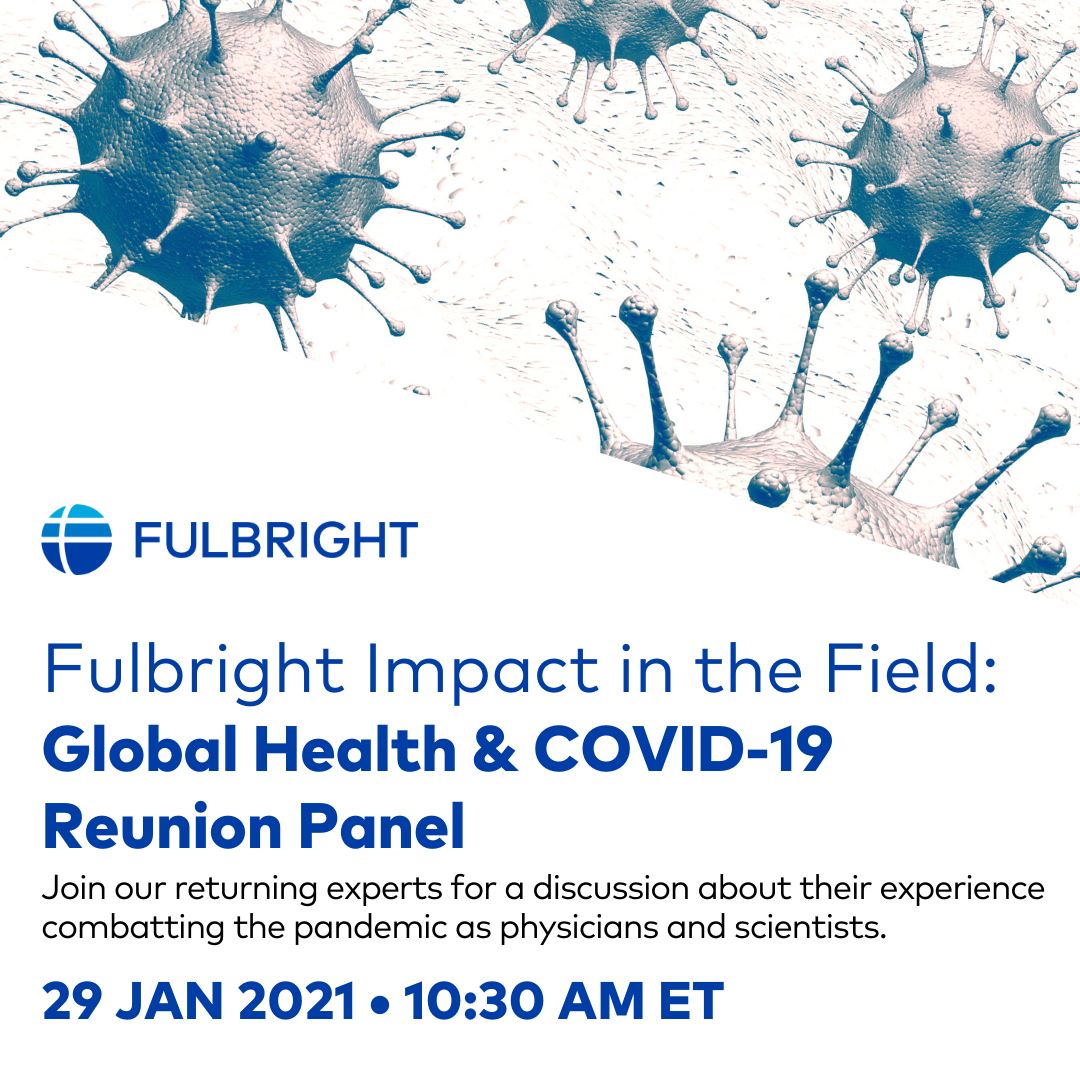 Building on the success of May 2020's inaugural "Fulbright Impact in the Field" panel, this Fulbright 75th Anniversary Special "Fulbright Impact in the Field" Reunion Panel on Global Heath & COVID-19 reunited our original panelists for a follow-up discussion. Participating Fulbright alumni, who are physicians and scientists, shared updates about their experiences combatting the pandemic over the past year. They discussed changes in coronavirus treatment, lessons learned about the virus, the current state of vaccine production and distribution, and more.
November 20th, 2020, 2PM EST
Re-Imagining International Education in a Post-Pandemic World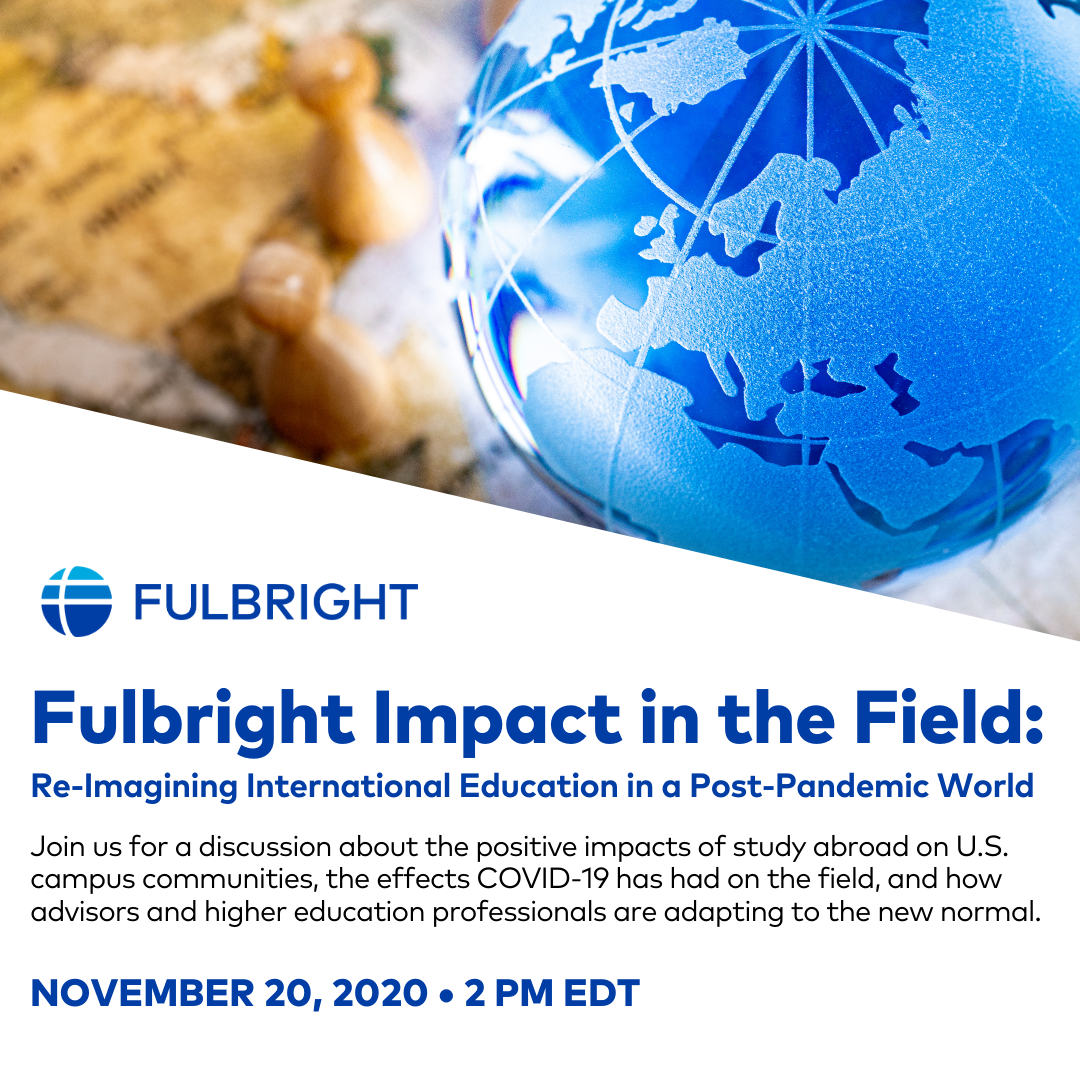 In celebration of International Education Week 2020, this panel convened a panel of international education and exchange experts to share their perspectives on the current challenges and opportunities facing international education and study abroad. As experts in international education and student fellowships, they discussed the positive impacts of study abroad on U.S. campus communities, the effects of COVID-19, how higher education professionals continue to adapt to the "new normal," and how their respective Fulbright experiences shaped their careers and influence their outlook on international education.
October 7th, 2020, 2PM EDT
Nursing, COVID-19, and the Future of Care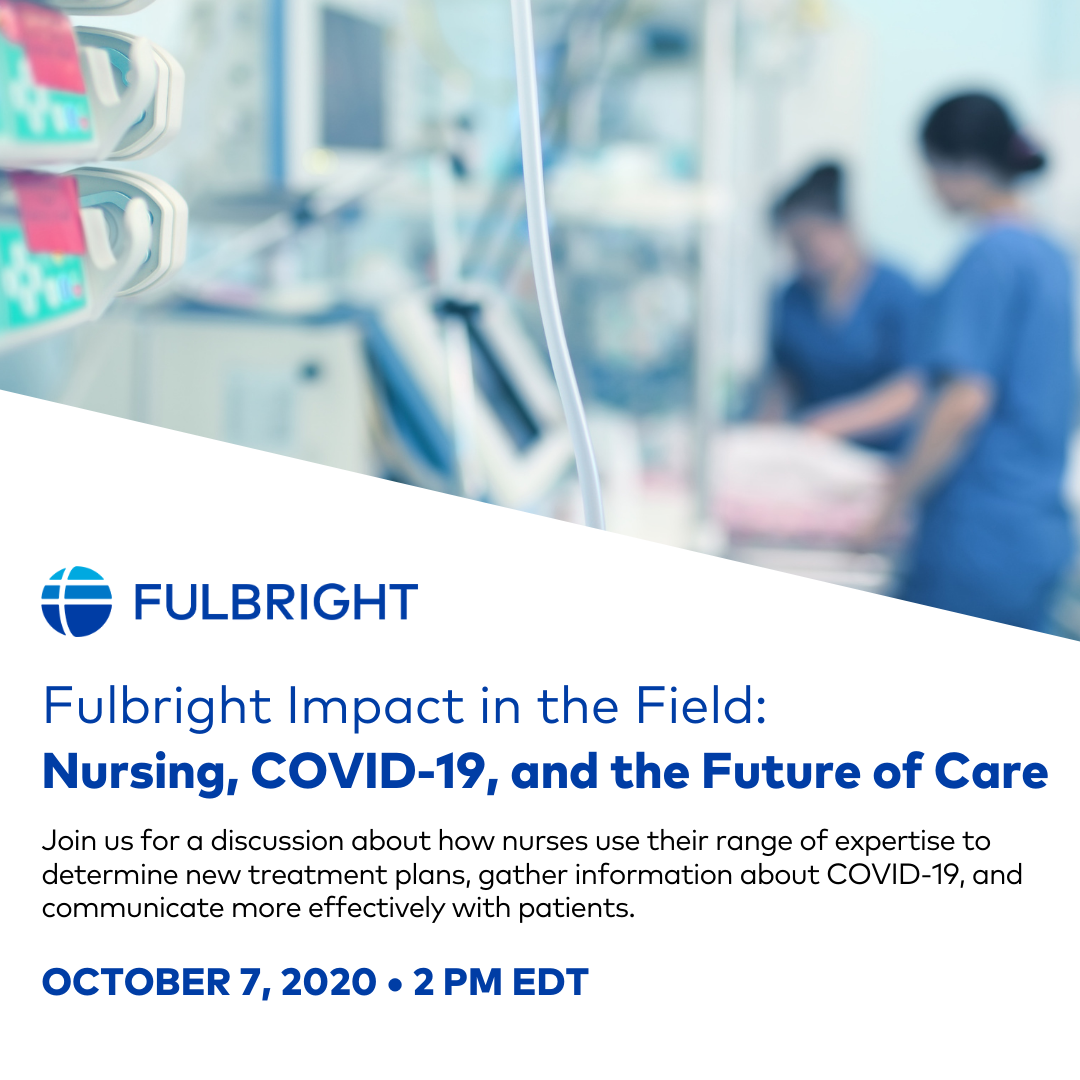 This panel dived into the lived experiences of Fulbrighters who work as nurses in academia, community health, emergency preparedness, technology, and more. Now navigating an environment challenged by COVID-19, the panelists discussed how public health is administered internationally and how technology will impact the future of care, including: telemedicine and remote screening services, faster and more efficient monitoring of affected populations, and more equitable healthcare access.
August 13th, 2020
Disability Rights, Inclusion, and the International Legacy of the ADA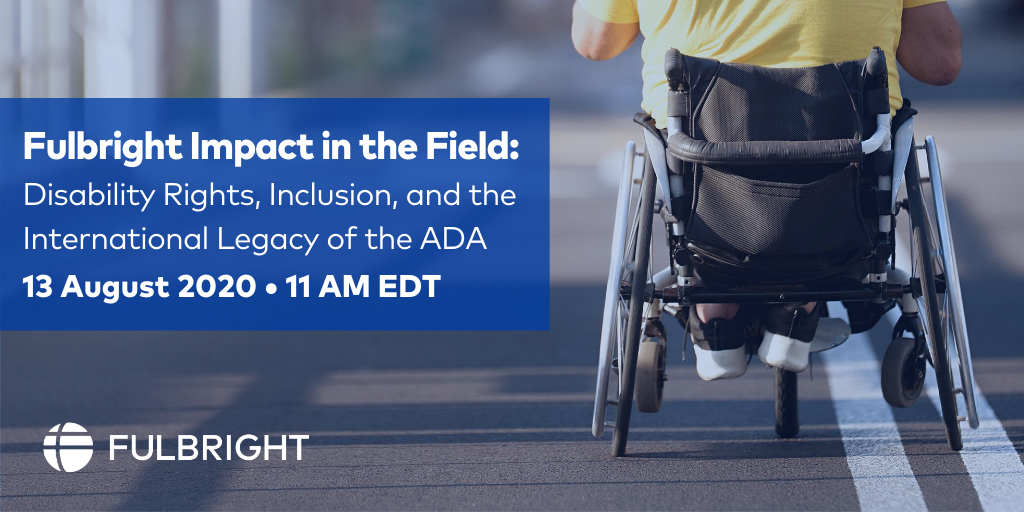 In celebration of the Americans with Disabilities Act (ADA)'s 30th Anniversary, this panel convened a group of alumni scholars with disabilities, accessibility and inclusion advocates, and legal experts to explain, reflect on, and envision the future of the ADA's impact in the United States and around the world. Topics of conversation included contemporary issues in the disability rights movement, accessibility and inclusion in an international context, and the experiences of scholars abroad.
July 1st, 2020
Race, Justice, and the Global Civil Rights Struggle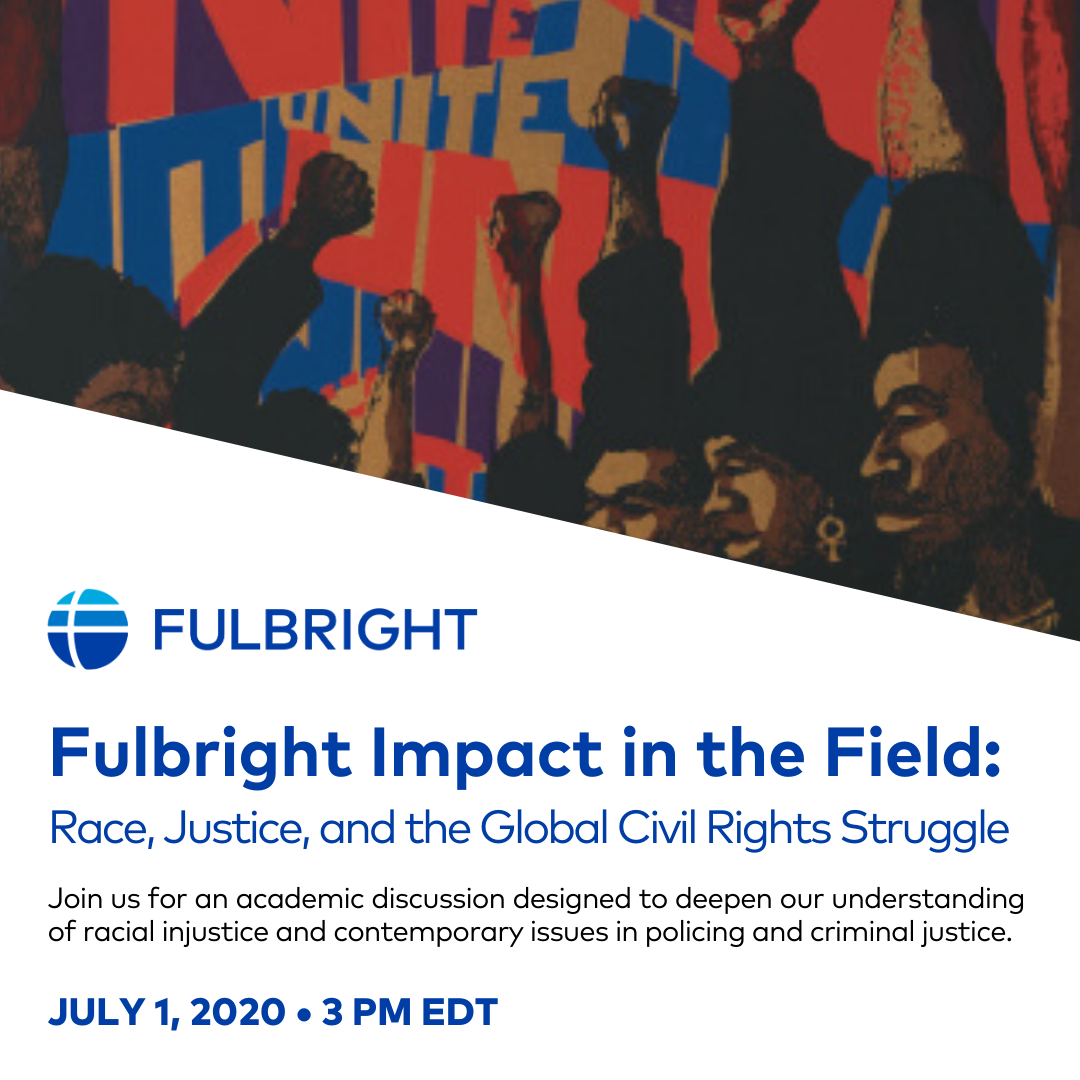 This panel engaged an interdisciplinary panel of Fulbright alumni experts in an academic discussion designed to deepen our understanding of racial injustice and contemporary issues in policing and criminal justice, and to contextualize our current moment in the global history of the civil rights struggle.
May 28th, 2020
Digital Education, COVID-19, and the Future of Teaching and Learning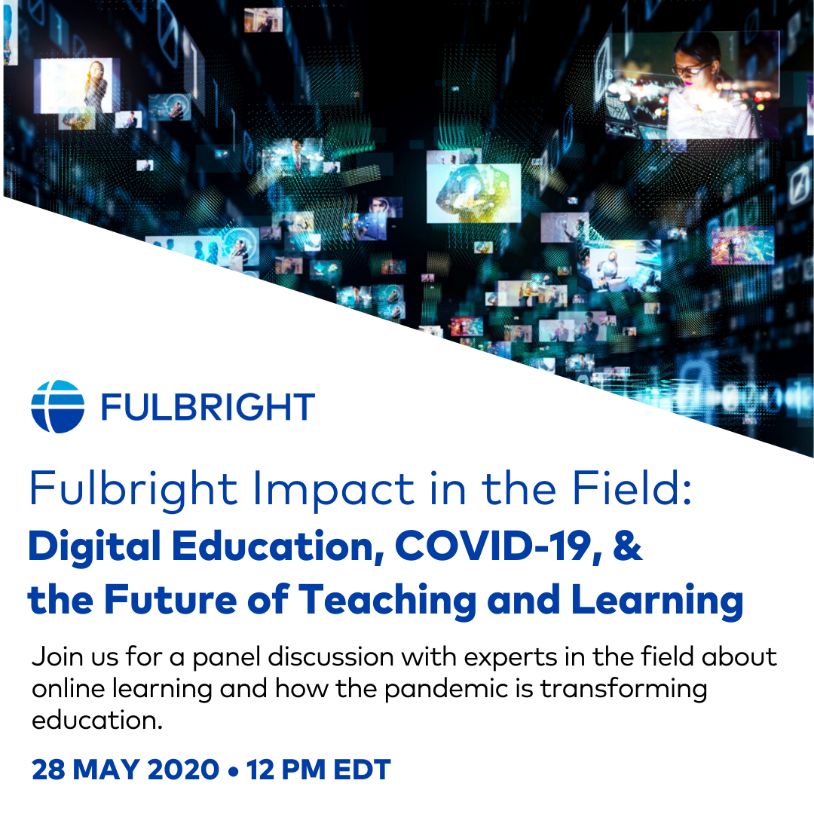 U.S. and foreign Fulbright alumni experts shared their perspectives about the current challenges and opportunities for delivering and receiving instruction online. Drawing on their experience, they addressed current best practices for virtual teaching and learning; issues of access, equity, and bridging the "digital divide;" and how educational institutions can successfully adapt to an online-only environment.
May 15th, 2020
Global Health & COVID-19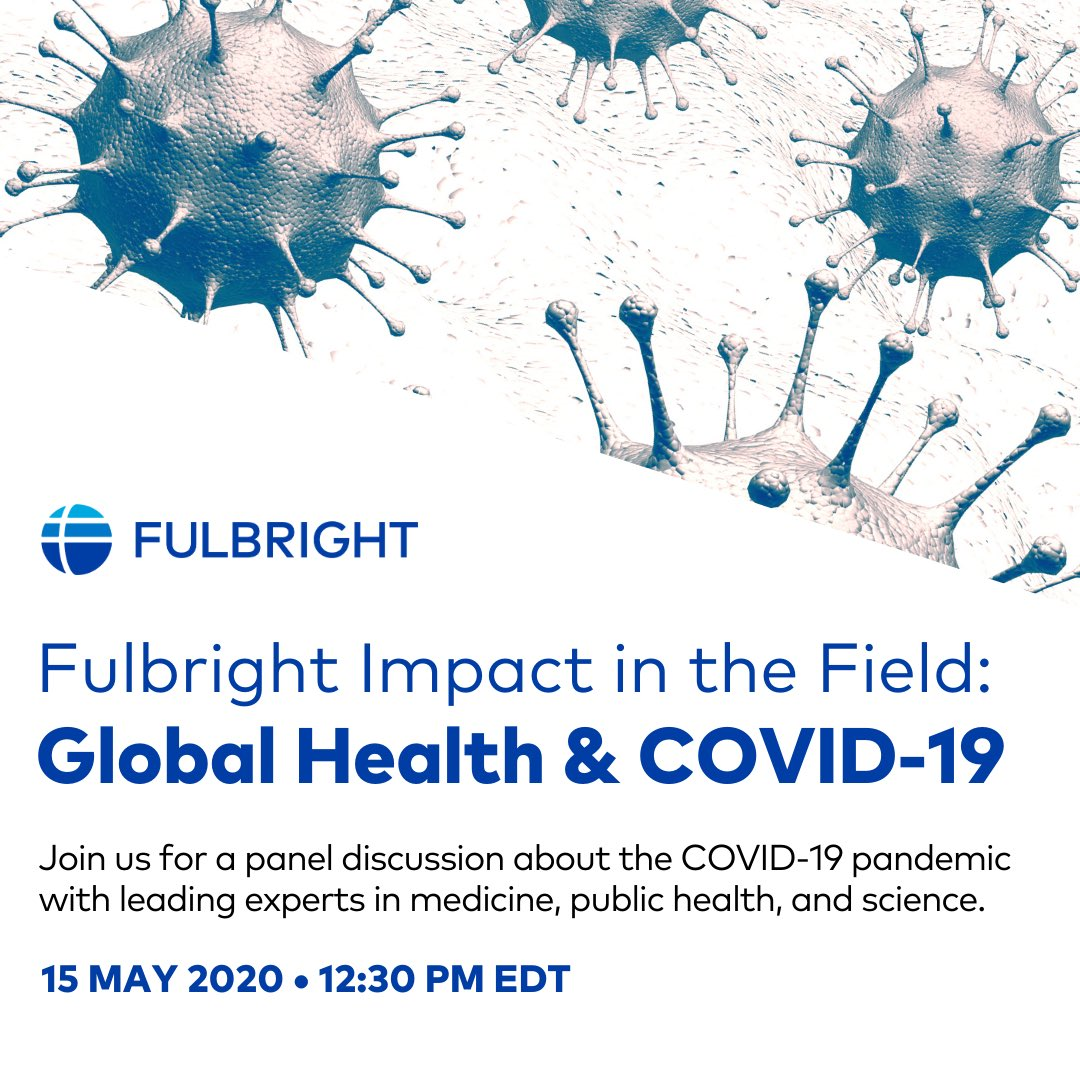 Panelists discussed their experience combatting the pandemic as physicians and scientists. They shared stories and perspectives of life on the frontlines of coronavirus treatment, how research makes an impact, how their jobs have changed over the past few months due to the Novel Coronavirus pandemic, and their hopes for future public health preparedness.