Blog Post
Deadline Approaching: Fulbright International Education Administrators Seminars in France and Germany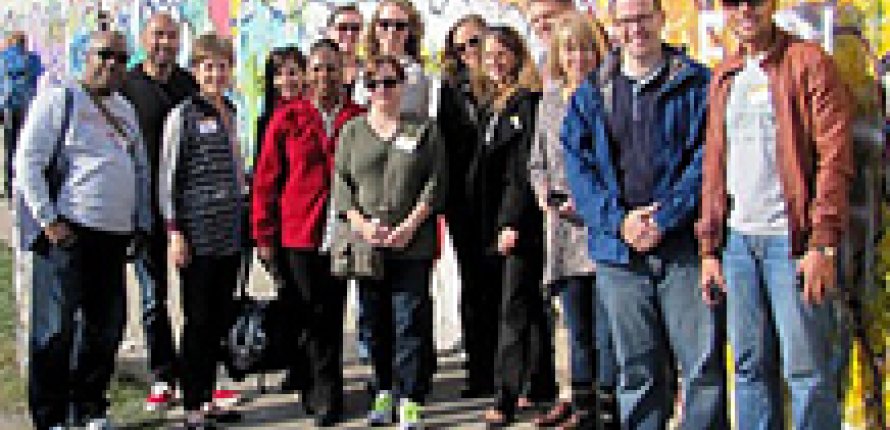 Fulbright International Education Administrators (IEA) seminars help U.S. international education professionals and senior higher education officials create empowering connections with the societal, cultural and higher education systems of other countries. Seminars include campus visits with a cross-section of universities and colleges; briefings with faculty and administrators, government officials, and leading educational experts; and tours of historical and cultural sites.
Applications for IEA seminars in France and Germany are currently being accepted. The application deadline for both seminars is February 1, 2018 and the seminars will take place in October 2018.
U.S.-France International Education Administrators Program: This two-week seminar is open to senior-level university administrators (such as deans, directors, vice presidents, provosts, and presidents) with substantial responsibility for enhancing the international dimension of their institutions. 
"The Fulbright experience was truly transforming! I read about the Bologna process but hearing it from those who created it and live it was remarkable. Learning that educational and research systems can be set up so differently from what we experience in the USA was eye opening! The university officials and faculty with whom we met were all well prepared to explain their universities, programming and opportunities for collaboration…"
- Patricia LaGrow, Fulbright France IEA Grantee, Emeritus Associate Vice President for Academic Affairs, University of Central Oklahoma
U.S.-Germany International Education Administrators Program: This two-week program is open to administrators involved in one of the following areas: international exchanges (student or faculty exchanges, foreign student admissions and advising, study abroad programs, and international education exchange services), career services, alumni affairs, development or fundraising.
"The Germany Fulbright Scholars program was one of the best international trips that I have had the opportunity to experience. The interactions of diverse colleagues in higher education from the U.S. and Germany broadened my knowledge, skills and perspectives on higher education. The program will enhance the work that I currently do for my campus and future international education opportunities."
-Linda Bennett, Fulbright Germany IEA Grantee, Interim Title IX Coordinator, University of Missouri
Grants include economy round-trip airfare, travel within the host country, lodging, and a lump sum supplement for incidentals. Applicants must be U.S. citizens, and we encourage you to review the complete eligibility criteria, application guidelines, and review criteria on the program website.
View the program-specific webinar recording for more information, and contact iea@iie.org with questions.