Blog Post
Building a Strong Professional Network and Lasting Ties Through a Fulbright Scholar Award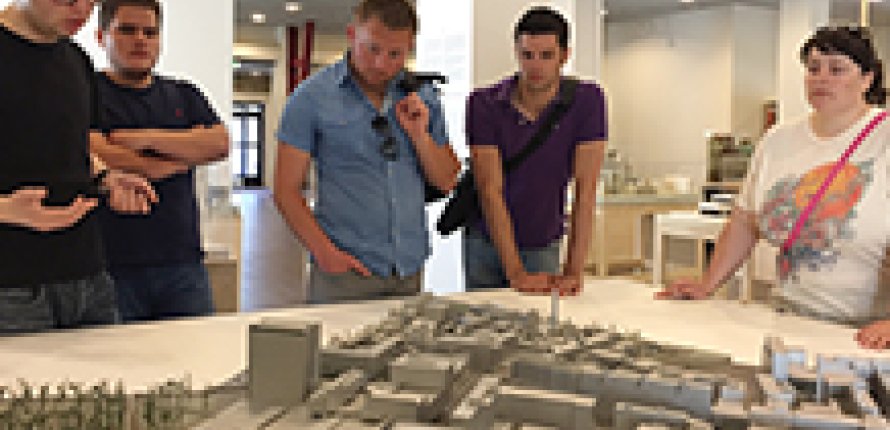 Daniel B. Hess, Professor, Department of Urban and Regional Planning, University at Buffalo
2010-2011 Fulbright Scholar to Estonia
In my pre-tenure career as an assistant professor, pressure to publish left me little time to explore new scholarly avenues, even though I had long wanted to better reflect comparative international perspectives in my urban planning scholarship. When my first opportunity approached to take a sabbatical, I was certain of one thing: I wanted to significantly internationalize my research. I perused the countries to which I could apply for a discipline-specific Fulbright Scholar Award, and my sister suggested Estonia, a country in which she had worked in her first job after college. This tiny country of 1.3 million inhabitants borders Russia to the east and is separated from Helsinki by the Bay of Finland. She was there during the Soviet occupation, but I would eventually visit Estonia as a Fulbright Scholar nearly two decades after the dissolution of the USSR.
My six-month stay at Tallinn University of Technology was a highly fulfilling experience professionally, with several scholarly journal articles published. Perhaps equally importantly, I endeavored to create a network of Estonian colleagues eager to engage and interact. Creating this network among quiet-natured Estonians was continually challenging, but worth my effort since the network eventually came in handy in two ways.
First, on the strength of my Fulbright stay in Estonia, I initiated a new study abroad course for students from my home university in the United States to visit the Baltic states. The course was a success, with six annual installments (to date) of the course. During the study course, students of architecture, environmental design, urban planning, and other disciplines are immersed in Estonian culture as they study the evolution of the built environment, contemporary urban planning in Europe, and sustainable urban planning.  While in Estonia, visiting American students collaborate with Estonian students on a short-duration laboratory-practicum exercise, in which they seek to develop solutions for problem urban sites with opportunities for intervention.
Second, eager to extend my research program in the Baltic countries, I applied for and received a prestigious Marie Skłodowska-Curie grant. With funding from the European Commission, the award (currently underway) allows me to continue my research, on a multi-year EU-funded grant, this time at the University of Tartu, Estonia. I have now broadened my work to include pan-European comparisons of successful urban spaces for people to live, work, and play, focusing on mid-20th century socialist housing estates. I am leading various multi-disciplinary projects situated in the Baltics and connecting colleagues throughout Europe.
As a bonus, my brother Richard, a professor at the University of Cincinnati, visited me in Estonia during my Fulbright Scholar award period. Inspired by my positive experience and scholarly productivity, he applied for and won a Fulbright Scholar Award to Kenyatta University (Kenya). Our parents, who fostered in us a love of travel, would have been proud.