Blog Post
Building and Sustaining Faculty Collaborations: Perspectives from a Fulbright U.S Scholar in Colombia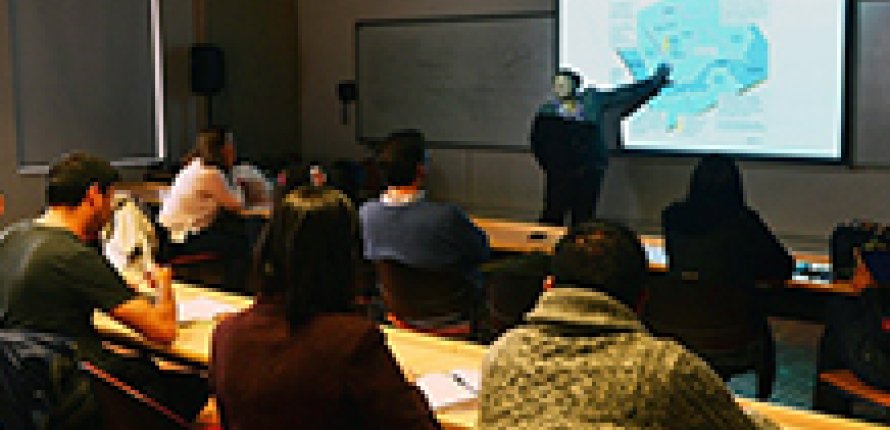 Sharika Crawford, Associate Professor of History at the United States Naval Academy
2015-2016 Core Fulbright U.S. Scholar to Colombia
From July to November 2015, I was a Fulbright Research and Lecture U.S Scholar and visiting fellow in the History and Geography Department at the Universidad de los Andes. I came to conduct archival and library research on diplomatic disputes between Colombia, Costa Rica, and Great Britain regarding turtle harvesting in the Spanish-speaking circum-Caribbean. My research drew tremendous interest from Colombian academics and policymakers who have paid greater attention to maritime issues since the 2012 International Court of Justice decision to resolve a long-standing boundary dispute between Nicaragua and Colombia over maritime space in the Caribbean Sea. With the enthusiastic support of the department chair Camilo Quintero, I was given an office, library access, and a collegial working environment. Since I had previously been to Colombia as a Fulbright Student in 2001-2002, I already had a professional network of colleagues at various institutions. During my five month tenure, Colombian colleagues kindly invited me to present my work, lecture and lead seminars, collaborate on exhibits, and co-author publications. To Fulbright Scholars seeking to build and sustain intellectual collaborations with their colleagues abroad, I offer these words of advice.
Reach out to colleagues in your field.
Before I started my Fulbright semester, I researched the affiliated faculty of my host institution. After identifying faculty with research interests similar to my own, I first introduced myself via email, and then after arriving in country invited them to coffee or lunch. I also sent them one of my publications. With a simple email, I avoided awkward face-to-face introductions and "broke the ice" virtually with the goal of setting up fruitful conversations for the future. These early interactions led to subsequent and often regular encounters and invitations from my colleagues to visit classrooms, swap advice on publishing, or to co-organize a conference.
Make your Fulbright a year or semester of yes.
Early on during my Fulbright tenure, I took TV producer and writer Shonda Rhimes's advice from her book Year of Yes. I decided to be open to new opportunities. I let go of the fear of how host colleagues would perceive my work or my less than impeccable Spanish. I simply forged ahead accepting any and all invitations to advise students, consult with museum educators, give talks, lecture in classrooms or edit material in English from Colombian colleagues. In the end, these actions made for a tremendously more productive and happier experience as a Fulbright Scholar.
Make collaboration a priority.
It may be difficult to pull away from combing through material in archives or libraries where you seek to maximize limited time gathering essential source material. Yet Fulbright awards grants because the U.S. government values and expects scholars to collaborate with colleagues in their host country. Be willing to carve space out in your daily routine to facilitate the growth of these relationships. In Colombia, a common practice is to enjoy an afternoon snack called onces. It so happens to be a great time to quickly grab coffee or hot chocolate with another researcher in the library or colleague at your institution. These unexpected and spontaneous encounters can often lead to fruitful interactions and collaborations in the future.
Be ready for unimaginable professional and personal fulfillment.
My stint as a Fulbright Scholar granted me tremendous professional and personal gifts. As a U.S. historian of Latin America, I learned tremendously from my Colombian colleagues how to sharpen my own thinking regarding my scholarship. These ongoing collaborations led to plans to organize an international conference on Caribbean studies in Colombia, as well as a summer workshop for college and university teachers on the new scholarship of the Panama Canal at my home institution. I am even assisting a Colombian student with her application to study in the United States. Personally, I renewed and made friendships with colleagues Claudia Leal, Shawn Van Ausdal, Monica del Valle, Marixa Lasso, Raúl Román, and Ana Maria Otero-Cleves—all who made my time in Colombia memorable. Lastly, my husband and two young sons had the incredible opportunity to live in another country, learn another language, and see for themselves why Colombia is a special place.