News
Announcing Round 3 of the Fulbright Arctic Initiative
18-month research program will expand collaborative networks and address shared priorities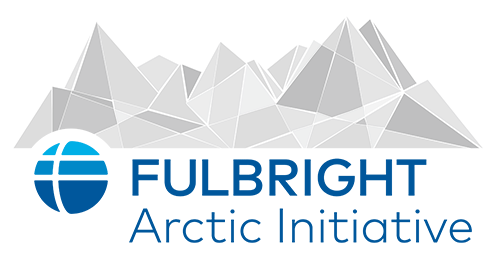 The U.S. Department of State's Bureau of Educational and Cultural Affairs is pleased to announce the launch of round three of the Fulbright Arctic Initiative.  The Fulbright Arctic Initiative will bring together professionals, practitioners, and researchers from the United States, Canada, the Kingdom of Denmark including Greenland and the Faroe Islands, Finland, Iceland, Norway, Russia, and Sweden for group seminars and an individual Fulbright exchange to address key research and policy questions related to fostering a secure and sustainable Arctic.
Working within and across disciplines, Fulbright Arctic Scholars translate theory into practice to address public-policy research questions relevant to Arctic nations' shared challenges and opportunities.
"The U.S. Department of State is committed to our partnership with fellow Arctic Council member nations," said Assistant Secretary for Educational and Cultural Affairs Marie Royce.  "We are excited that the Fulbright Arctic Initiative will continue to support collaborative research and community engagement to help policymakers address critical issues in the Arctic."  
Faculty and researchers from the eight Arctic Council member states may now apply for this collaborative research program.  Awards will begin in spring 2021 and run for 18 months, through fall 2022. The application will close on September 15, 2020 for U.S. applicants.  Non-U.S. applicants should connect with their local Fulbright office for specific application instructions and deadlines. Full eligibility criteria and application details are online, and Scholars can apply online via a link on the Fulbright Arctic Initiative website: fulbrightscholars.org/program/fulbright-arctic-initiative.
Approximately 16 outstanding scholars will be selected through an open, merit-based competition.
Two distinguished scholars with extensive experience in the Arctic will lead this round of the Fulbright Arctic Initiative.  Dr. Greg Poelzer, a Professor in the School of Environment and Sustainability (SENS) at the University of Saskatchewan, and Dr. Elizabeth Rink, Professor of Community Health in the Department of Health and Human Development at Montana State University, will serve as the Co-Lead Scholars, providing intellectual leadership throughout the Program.  Dr. Poelzer and Dr. Rink are both alumni of earlier iterations of the Fulbright Arctic Initiative.
Contact: ECA-Press@state.gov (media inquiries)
arctic@iie.org (general inquiries)
Website: fulbrightscholars.org/program/fulbright-arctic-initiative
About Fulbright 
The Fulbright Program is the flagship international educational exchange program sponsored by the U.S. government and is designed to build relations between the people of the United States and the people of other countries that are needed to solve global challenges. The Fulbright Program is funded through an annual appropriation made by the U.S. Congress to the U.S. Department of State. Participating governments and host institutions, corporations, and foundations around the world also provide direct and indirect support to the Program, which operates in over 125 countries worldwide.
The Fulbright Arctic Initiative is administered by the Institute of International Education on behalf of the U.S. Department of State and in collaboration with Fulbright Commissions and offices in the participating countries.