Fulbright International Education Administrator Award
U.S.- France International Education Administrators Program
France
Application Deadline
Thursday, February 1, 2024
Degree Requirements
Ph.D. (or other terminal degree) not required
Career Profile
Higher Education Administrators and Executives
Number of recipients
Exactly
12
Multi-Country/Area Award
No
Scholars selected for this award will be required to
Participate in a two-week group seminar
Fulbright Scholar Program's primary purpose
In addition to being a prestigious academic exchange program, the Fulbright Program is designed to expand and strengthen relationships between the people of the United States and citizens of other nations and to promote international understanding and cooperation.
Award Activity
Participate in a group seminar designed to familiarize U.S. higher education administrators with France's higher education and research system. The program consists of briefings, campus visits, appointments with selected government officials, networking and cultural activities, and meetings with French international education professionals. 
In addition to being a prestigious academic exchange program, the Fulbright Program is designed to expand and strengthen relationships between the people of the United States and citizens of other nations and to promote international understanding and cooperation.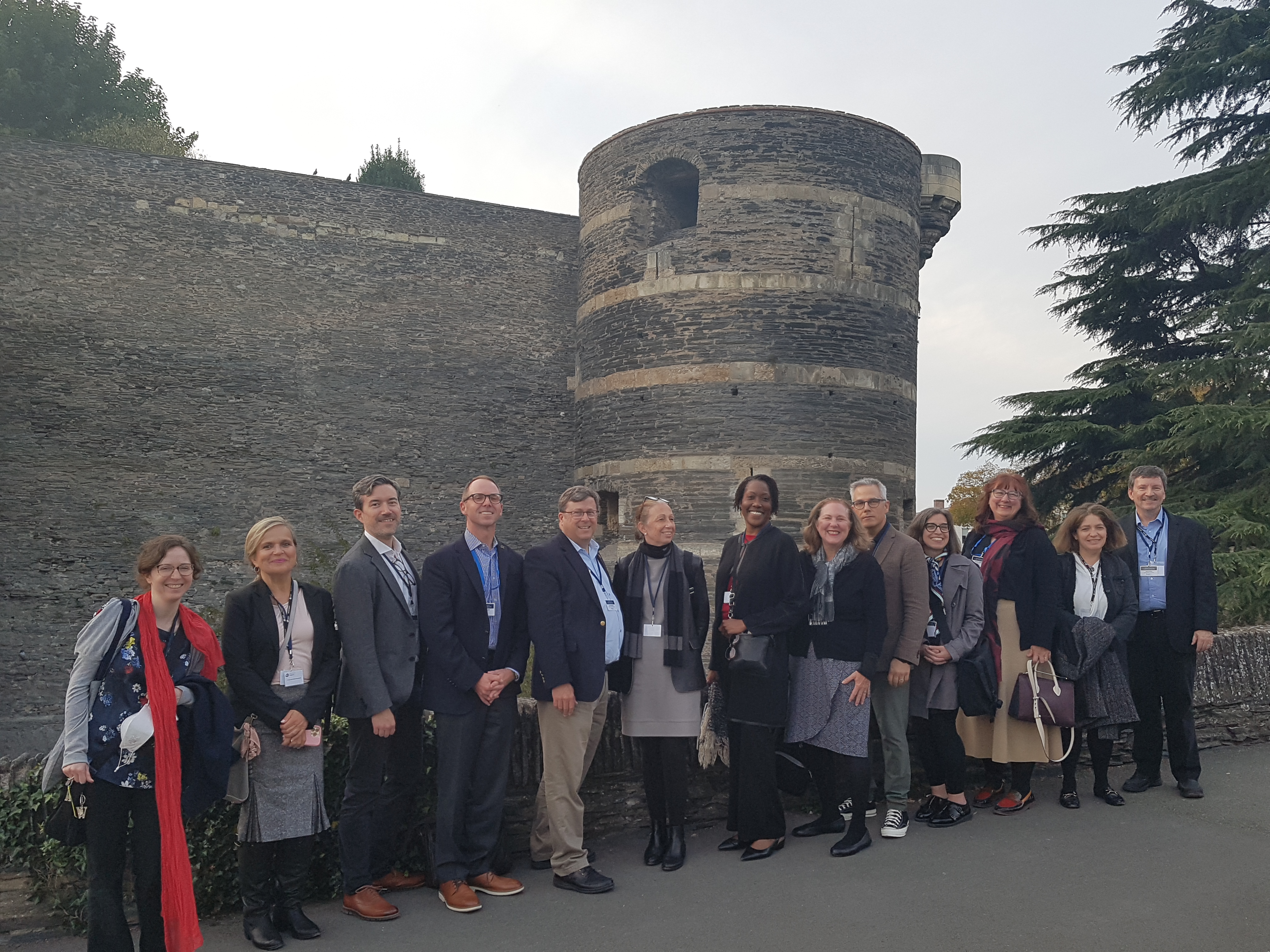 Locations Detail
Paris and one other region in France to be determined
Additional Qualification Information
Applicants must meet the following qualifications:
Senior-level administrators (such as deans, directors, vice presidents, provosts, and presidents) with substantial responsibility for enhancing the international dimension of their institutions;
Affiliated with a college, university, community college, or non-profit international education exchange organization;
Minimum of five years of full-time work experience in the field of international education
Applicants must clearly demonstrate that these criteria have been met (in the curriculum vitae/resume and/or the project statement) in order to be considered eligible.
Additional Comments
Participants will be asked to submit an evaluation at the conclusion of the seminar. It is not necessary to obtain a visa for participation in the program.  The seminar cannot accommodate dependents.
Contacts and Helpful Links
Award Allowances
The award includes round-trip travel, travel within France, lodging, and a lump sum supplement for incidentals.
It is not possible to be accompanied by family members or friends during the program. Participants may engage in independent travel in France/Europe before or after the seminar
Estimated Travel and Relocation Allowance for Grantee
Grantees are provided with a travel allowance of $1500.
Do you offer additional dependent benefits
No
France
What is life like for Fulbrighters in your country?
To learn more about Fulbright U.S. Scholar awards in Egypt for 2024-25, please view our archived webinar and slides to hear directly from the Fulbright Commission, IIE staff and U.S. Scholar alums regarding award details, the scholar experience and application guidance.
Why France?
France has been the world's top tourist destination for over 25 years. Visitors come from all over to enjoy French cuisine, tour its famous museums and monuments, and explore its beautiful cities. More on French tourism and attractions.
The country has an excellent and accessible healthcare system, a high-quality public school system starting at nursery school, comprehensive public transportation and high-speed rail networks, and lively cultural scene.
France is also a key place to do research, teach, or pursue professional development. It is home to 72 universities, 227 engineering schools, 220 business schools, 45 state art schools, 22 architecture schools, and 3000 private institutions of higher education. Research is a high priority: 2.22% of the country's GDP is devoted to research and development. The CNRS (national scientific research council) produces the highest number of scientific publications in the world. More on reasons to choose France and the French research landscape.
Applicants can find useful practical information about life in France (housing, schooling, etc.) through the free national Euraxess network.
Being a Fulbrighter in France
Fulbright France hosts two all-grantee events every year (orientation in September and mid-year meeting in February) in Paris. Fulbrighters gather together to get practical information, meet each other, learn about important issues in French society, and explore the cultural sites of Paris. There are also other activities on offer, including conferences, informal gatherings around a galette des rois or French cheeses, and concerts from Fulbright musicians.
Candidates interested in applying can visit the Franco-American Commission's website. For more detailed information, contact Charlotte Goodwin, US Program Officer at the Franco-American Fulbright Commission, at cgoodwin@fulbright-france.org.
Quotes from Fulbright scholar alumni:
"My fellowship helped me establish new connections and cement existing research collaborations with French scientists and their students in a substantial way that will carry forward for at least the next decade. The program also gave me a new window into the graduate education of French students that I will bring back to my home institution and that will benefit them and future exchanges that will occur.  Finally, the experience gave me, and my family a much more detailed picture and appreciation of France and its people with new insights into its history and prehistory, people, and society." 
"I refer to this year as the 'magical year' because I was able to focus on my research, to make enduring connections with researchers based in France, to drastically deepen my ability to work in French, and to enjoy my daily life in a way I often find impossible while I'm in the midst of a full semester of teaching, administrative work, and meetings at my home institution. I came to better understand French academia and to build professionally meaningful relationships at my host institution. I was a citizen of a city, a member of an institution, and a speaker of a language in which I was immensely happy."
"The Fulbright program enabled me to develop several completely new avenues of research that would have been absolutely impossible without having this extended time to be in residence in my French host lab. On a personal level, Fulbright enabled me and my family to have a fascinating and immersive year in European culture that will especially benefit our kids for decades to come."
Previous Fulbright Recipients