Alumni Ambassadors
Michael Famiano
Image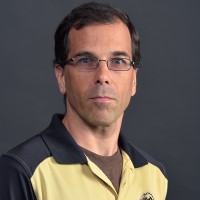 Academic year
January 2019 –June 2019
Project
Effects of Relativistic Electron Production in Stellar Environments
Michael spent six months in Japan exploring the theory behind how very violent events in the universe can make some of the heaviest elements seen in space. His work involved interacting with physicists and astronomers all over Japan. His interests focus on what happens in stars, supernovae, and other astronomical sites when the temperature gets very hot or when there are very strong magnetic fields. Much of what Michael's team did added to the existing field of knowledge surrounding some of the most puzzling questions in the cosmos today.
Besides his scientific work, Michael also integrated into the local community in Japan by giving presentations and public lectures. He spent time talking to grade school students, adults, and people from all walks of life about his study. This was a great way to get people excited about science while learning about his host country. Michael connected with other Fulbrighters in Japan and learned about their work. Since coming home, Michael has used his new connections and awareness to create a humanitarian organization the assists foreign students in the US as they struggle with financial, housing security, and food security issues during the COVID19 crisis.
Ask Me About:
How a Fulbright fellowship can fit into your grant-funded scientific research.
Professional outreach and community service while living abroad.
Getting violently ill and going to the hospital in a foreign country.
Expecting a baby in a foreign country and prenatal care.
Living apart from the family for an extended period.