Alumni Ambassadors
Leigh Lassiter-Counts
Image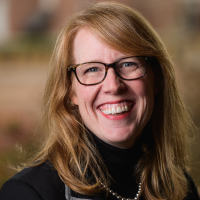 Discipline
Higher Education Administration
Title: 

Director of Career Services

Project: 

IEA Seminar: International Education Administration

Academic Year: 

October 2016

Email: 

Lassiter-Counts@Hendrix.edu
As the Director of Career Services, I believe passionately in the students I serve and their ability to change the world. My work includes individual student meetings, group workshops, and presentations on many topics and involving many audiences both on and off-campus. I am the campus champion for career planning and achievement topics including the Be Hendrix Beyond Hendrix career competencies initiative. My team and I created "Career Term" -a novel approach to career development for all sophomores featured in The Washington Post, Inside Higher Ed, and The Chronicle. My previous higher education roles include fundraising, alumni relations, academic advising, and intercollegiate athletics. My life's work is to inspire compassionate, caring students to live productive and joyful lives that can change the world!
After my time in Germany, I had a much clearer sense of the ways EU companies operate for internships/apprenticeships and am able to talk concretely with my students about Germany as a location for study abroad, internship, and employment opportunities as well as graduate programs. I have stayed in contact with both the German and American colleagues I met during my award, as well as the Fulbright offices on both shores. My time as a Fulbright IEA in Germany has influenced my professional work with students to help them grow their mindset for intercultural and international work. Since my IEA Fulbright, I have had several students apply and be accepted to Ph.D./Graduate programs in Germany (both directly with campuses I visited and others) as well as summer study programs and post-graduate fellowships. The influence on my professional development has been a true game-changer, though. I'm excited to share about both faculty AND non-faculty Fulbright opportunities. In particular, the IEA program is a great way for higher education staff members to impact their campus and open the world to their students!
The brightest light of a Fulbright is the opportunity for educational AND cultural exchange and appreciation. I learned more than I ever could have imagined not only about the history and processes of the German education system, but more so about the warmth and spirit of the German people.
Ask Me About:
Fulbright opportunities for non-faculty members.
What it's like to be a part of a group Fulbright award.
Not speaking the language of your award country.
Being BRAVE enough to apply!
Long-lasting relationships with both American and foreign colleagues.