Alumni Ambassadors
Kendall Cotton Bronk
Image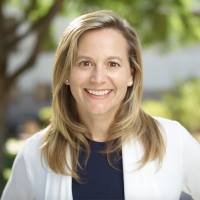 Academic year
August 2016 – December 2016 
Project
Understanding How the Great Recession Shaped Young People's Views of the Future and Their Sense of Purpose in Life  
As a Professor of Psychology at the Claremont Graduate University and Principal Investigator of the Adolescent Moral Development Lab, Kendall studies positive youth development and moral formation. She has most commonly explored these issues through the lens of young people's purposes in life. What kinds of things inspire purpose in young people? How do young people discover and pursue their purposes in life? What difference does it make to lead a life of purpose? What does purpose look like among individuals from different ethnic, cultural, and socioeconomic backgrounds? These are the kinds of questions that have guided her recent research, which has been funded by the Spencer Foundation, the John Templeton Foundation, the Templeton World Charity Foundation, and the Fulbright Foundation.  
As a Fulbrighter, she researched at the University in Ioannina in Greece in 2016. At the time, the country was in the throes of the Great Recession. Refugees from the Middle East were streaming into the country and serious talks of a potential Grexit were underway. With her Greek collaborators, Kendall conducted a mixed-methods study examining the effect this economic and political chaos had on young Greeks' views of the future and their sense of purpose in life.   
In addition to conducting this study from her base in Ioannina, she also traveled around the country to offer talks at universities in Athens and Thessaloniki.   
Her Fulbright experience was life and career-altering! Her children loved learning about the Greek people and culture. They were welcomed into homes to celebrate holidays, name days, and birthdays-- it was truly amazing!   
Upon coming home, Kendall decided to take a deeper dive into understanding the many significant and subtle ways that ethnicity, culture, and socioeconomic status shape human development. Nearly all of her research since my Fulbright has considered these issues.   
Ask Me About:
Bringing your family with you on a Fulbright adventure 
Enrolling children in school in a foreign country 
Considerations for mid-career academics 
Running a research lab from abroad 
Taking grant work abroad