Alumni Ambassadors
John Rice
Image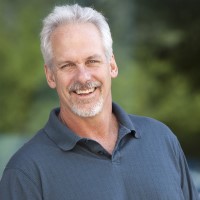 Job title
Associate Professor
Academic year
January 2019 - May 2019
Discipline
Civil Engineering (Geotechnical)
Project
US and Dutch Collaboration on Levee Seepage and Internal Erosion
John is an Associate Professor and Associate Department Head of the Civil and Environmental Engineering Department at Utah State University. He specializes in Geotechnical Engineering and teach senior-level and graduate-level courses in Embankment Dams and Slopes, Ground Improvement, Advanced Shear Strength of Soils, Foundation Analysis, and Risk Assessment for Dams. A large portion of his academic and professional career has been spent studying geotechnical aspects of levee systems, specifically, levee failures due to internal erosion and slope failure. His research uses numerical and laboratory modeling to study the mechanics of seepage and internal erosion in dams and levees in order to develop improved methods for designing and maintaining dam and levee systems. 
The Netherlands, a country where a large percentage of the population lives below sea level, was a natural choice for my Fulbright since he has spent a large portion of his academic and professional career studying levee systems. His 4-month Fulbright Scholar position was officially through TU Delft where he collaborated on teaching and research. He also reached out to Deltares (a Dutch research institute) and Rijkswaterstaad (the Dutch Public Works Administration) with whom he expanded his research collaboration team and interacted with the government to plan research priorities for the Netherlands. His Fulbright in the Netherlands was easily the most fulfilling experience in his professional career, enabling him to immerse himself in the Dutch culture both socially and professionally. 
Ask Me About:
Reaching out beyond your host institution.

Identifying the most effective collaborators at your host institution.

Integrating into your host institution's faculty.