Alumni Ambassadors
Jeffrey Johnson
Image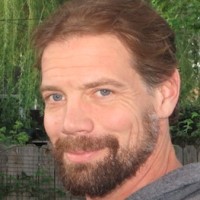 Job title
Associate Professor of Geophysics 
Academic year
January 2015 - June 2015 (Chile), November 2004, June 2005 - September 2005 (Ecuador)
Project
Volcano Geophysics in Chile's South Andean Volcanic Zone (Chile, 2015), Volcano Seismicity (Ecuador, 2004-2005)  
I am an associate professor in the Department of Geosciences at Boise State University.  My research interests are focused on volcano eruption dynamics and monitoring eruptions using a variety of novel technologies.  My work brings me to erupting volcanoes all over the world, but my primary field sites are in Latin America, including Ecuador and Chile where I had the good fortune to serve as a Fulbright scholar.  Through my teaching at Boise State University, I am able to bring both my undergraduate and graduate students to the field with me, including to international field sites.  Most recently (in January 2020) I brought a group of students to my 2015 Fulbright home in Chile, where they were able to engage in research on active volcanoes. 
My experience in Chile was punctuated by a violent and unexpected eruption of Villarrica Volcano, which had serendipitously been the focus of my research activities.  Together with colleagues from my host institution and the Chilean monitoring authorities we wrote two high-impact peer-reviewed scientific publications.  Instrumentation I had brought to Chile as part of my Fulbright proved particularly beneficial for monitoring and I am pleased that this technology now remains in Chile (at Villarrica and other volcanoes) as part of the country's monitoring infrastructure.  The work at Villarrica has since led to successful grant funding of National Science Foundation research proposals and has also led to student and staff exchanges to and from organizations in Chile. 
Ask Me About:
Teaching in Spanish
Working with foreign government scientists
Deciding whether or not to evacuate during volcanic eruptions.
Experiences about traveling abroad with small children abroad
Tribulations and benefits of putting my children in public schools abroad.