Alumni Ambassadors
Heather M. Bandeen
Image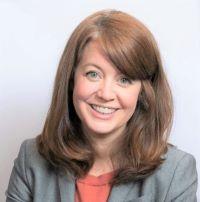 Job title
Research and Program Development Manager
Academic year
August 2014 - May 2015
Discipline
Education Policy
Project
The Effect of Gender Policy on the Perceptions of Teachers in Norway "Roving" Scholar Award
As Research and Program Development Manager, Heather works at the Association of Minnesota Counties, a member-driven civic organization that leads in tandem with city, township, and school board associations to support local government. During her day-to-day, Heather leads a new department that oversees research, education, and engagement. This work has resulted in multiple grants and a growing program portfolio that includes a local government supervisor academy with Metropolitan State University, certificate programs with Mitchell Hamline School of Law, and a mini-documentary with the Saint Paul Neighborhood Network.
While in Norway, Heather traveled by plane, train, bus, and boat on a special Fulbright Scholar grant. The Roving Scholar in American Studies grant features the chance to visit colleges and schools while also learning about education policy.
After returning home, she reflected upon the policies that framed Norway's public education system to support the health and well-being of communities across the country. Because of Fulbright, Heather's professional path has transformed to now work closely with local government. At the Association of Minnesota Counties, she is honored to "rove" once again to continue the long-held traditions of conversation, coffee, and learning.
Ask Me About:
Considerations as a community college faculty member
Considerations for a mid-career professional outside of academia
Effectively managing extensive international travel
Living apart from family
Preparations for emergencies "back home"
How to continue to invest in Fulbright upon returning to the U.S.