Alumni Ambassadors
Gretchen Bauer
Image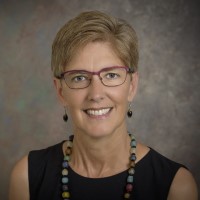 Academic year
January 2016 - June 2016
Discipline
Political Science
Project
Gender and Politics in Ghana
I am professor in the Department of Political Science and International Relations at the University of Delaware (UD) where I teach African politics, comparative politics and gender and politics in our undergraduate and graduate programs. I was the founding director and director for the first five years of UD's Young African Leaders' Initiative (YALI) Mandela Washington Fellowship (MWF) summer civic leadership institutes. I conduct research on women's political leadership in Africa. For the last several years I have focused on women in political office in Ghana, together with my research partner and co-author at the University of Ghana in Accra. We have several co-authored publications.
During my Fulbright I taught gender and international relations to graduate students at the Legon Centre for International Affairs and Diplomacy (LECIAD) and conducted research through the Centre for Gender Studies and Advocacy (CEGENSA) at the University of Ghana. Since my Fulbright I have returned to Ghana regularly for teaching and research. I have taught during the summer in the international relations graduate program at Webster University Ghana. I have been a resident Senior Fellow at the Merian Institute for Advanced Studies in Africa (MIASA) and non-resident Democracy and Development Fellow at the Centre for Democracy and Development Ghana (CDD-GH). I have ongoing research collaborations with University of Ghana scholars. Since my Fulbright, I have led a study abroad program to Ghana for University of Delaware undergraduate students.
Ask Me About:
Forming lasting research collaborations with host country scholars.
Returning to my host country on a fellowship or for more teaching and mentoring. 
Taking your children on your Fulbright.
Applying a few times until you finally get a Fulbright!