Alumni Ambassadors
Amy Forss
Image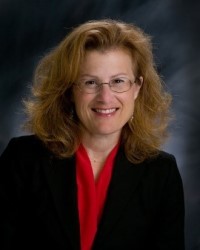 Job title
History Program Subject Coordinator
Academic year
February 2014 - May 2014
Project
TESOL Instruction in an ESL Hungarian Classroom
While serving as a US Fulbright Scholar at the Teacher Training College in Kecskemet, Hungary, Amy taught classes in African American History, American Literature and 4 sections of Conversational English (two classes with college students, one with elementary students and one with faculty). Teaching overseas led her to realize there are unlimited types of methodology. After teaching ESL college and primary students in "technology light" classrooms, (some only had a chalkboard and a single piece of chalk), Amy now understands the meaning of and the necessity for engaged learning activities.
As the History Program Subject Coordinator, Amy assists in hiring adjunct history instructors, running meetings, following up on issues concerning adjuncts, doing classroom observations, chairing the committee deciding our history textbooks, and teaching her regular load each quarter. Currently, Amy is completing a manuscript re-examining the women's movement through material culture.
Ask Me About:
Fulbright lectures in Veszprém, Pécsand Debrecen, Hungary and in Berlin, Germany.
Teaching African American History in a Hungarian classroom.
Creating an online course for my home college from my adventures abroad.