Alumni Ambassadors
Amy Forss
Image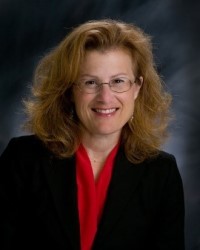 Job title
History Program Subject Coordinator
Academic year
February 2014 - May 2014
Project
TESOL Instruction in an ESL Hungarian Classroom
As the History Program Subject Coordinator I assist in hiring adjunct history instructors, run meetings, follow-up on issues concerning adjuncts, do classroom observations, chair the committee deciding our history textbooks, and teach my regular load each quarter. Currently, I am completing a manuscript re-examining the women's movement through material culture.
While serving as a US Fulbright Scholar at the Teacher Training College in Kecskemet, Hungary, I taught classes in African American History, American Literature and 4 sections of Conversational English (two classes with college students, 1 with elementary students and 1 with faculty.) Teaching overseas made me realize there are unlimited types of methodology. After teaching ESL college and primary students in "technology light" classrooms, (some only had a chalkboard and a single piece of chalk.) I now understand the meaning of and the necessity for engaged learning activities.
Ask Me About:
My Fulbright lectures in Veszprém, Pécsand Debrecen, Hungary and in Berlin, Germany.
Teaching African American History in a Hungarian classroom.
Creating an online course for my home college from my adventures abroad.