Alumni Ambassadors
Alexa Alice Joubin
Image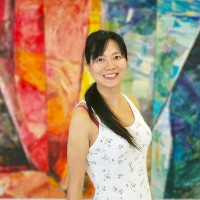 Job title
Professor, Founding co-director of the Digital Humanities Institute
Academic year
September 2014-June 2015
Discipline
Race and Gender Studies, English, Film, Theatre, Globalization
Project
Global Shakespeare
Alexa's presence as an Asian woman in the Shakespeare classroom in London enabled students of color to see themselves and inspire them to study English literature. At Queen Mary University of London and Warwick University, UK, Alexa conducted research for her book, Shakespeare and East Asia, while co-teaching a graduate seminar. The monograph examines post-1950s screen and stage adaptations of the comedies and tragedies. The book was published by Oxford University Press in 2021.
Alexa has since returned every year to the UK (until the COVID19 pandemic hit) for research, particularly Shakespeare in London. She has also won other fellowships in the UK, such as the International Visiting Fellow, Department of Literature Film and Theatre Studies, University of Essex (UK) in 2017. One of her students from George Washington University in Washington DC went on to study at Queen Mary in London! Alexa has since increased collaboration with UK colleagues and institutions.
The Fulbright UK experience has been invaluable to her career and personal life. Alexa met her now husband during her Fulbright year in London. He, like Alexa, is a theatre enthusiast. Together, they attended many productions and film festivals throughout London.
Since her Fulbright in 2014, Alexa has published four books:
Shakespeare and East Asia (Oxford University Press, 2021)
Race (co-authored, Routledge, 2019)
Local and Global Myths in Shakespearean Performance (co-edited, Palgrave, 2018)
Shakespeare and the Ethics of Appropriation (co-edited, Palgrave, 2014)
Ask Me About:
Classroom culture and campus life in the UK 
Working in a field dominated by white men 
Living in London 
Racial and gender equality; dealing with British racism 
Accents and dialects in the UK 
Opening a bank account/ getting a sim card for a mobile phone in the UK 
Navigating the UK's National Health Service (NHS) 
Dating/long-distance relationships abroad